← back to blog
Hi everyone! Here is a cute little DIY guestbook project that we created for a bridal shower–and the perks of it being DIY? It falls just under $10! I found this leaf-engraved recipe box from TJ Maxx for $9.99, and it is perfect for a rustic/vintage summer wedding shower or a whimsical outdoor garden reception.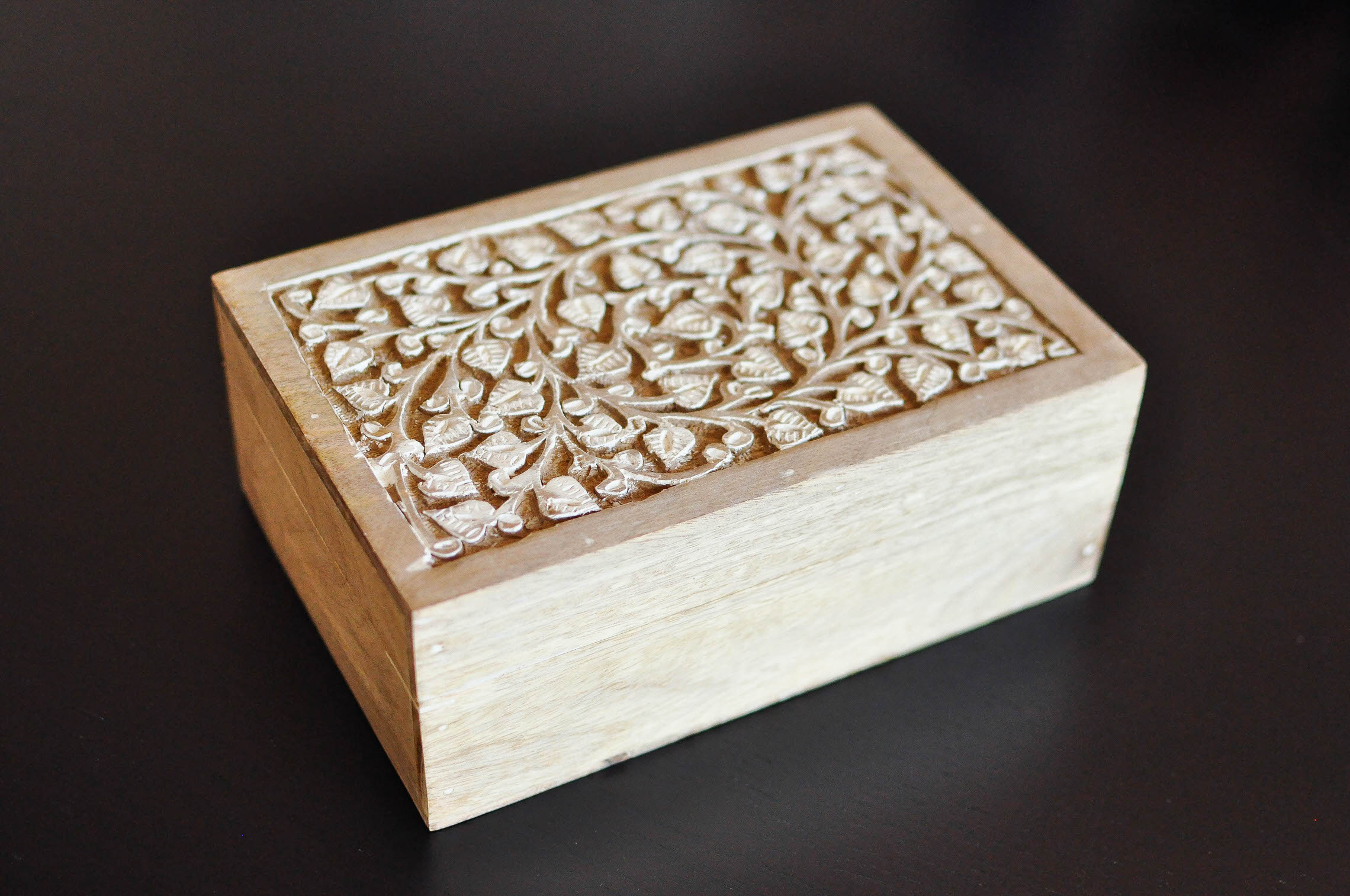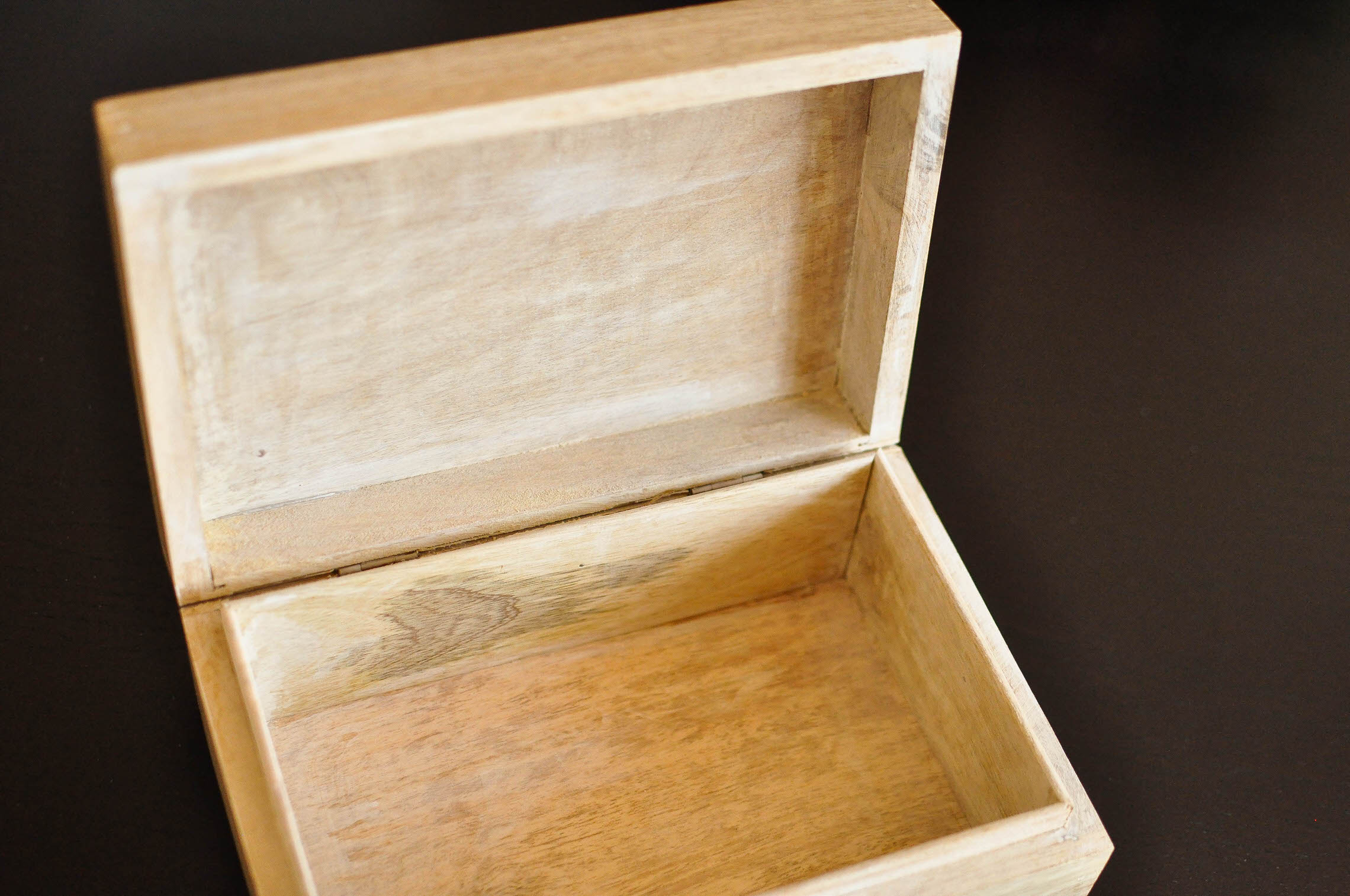 The inside has a nice blank canvas for customizing. You can decorate it however you want to go with the theme of the party.  Beads, vintage buttons, paper or fabric flowers, glitter, paint…the possibilities are endless!  For this box, I've chosen to decorate it with acrylic paint. Now, I already have these on hand, but you can get some cheap painting brushes and small acrylic paints for about $5 at your local crafts or art supply store. Here are the colors in the original tubes–I mixed them together to create salmon, coral and peach flowers…which are also a nod to the couple's actual wedding colors.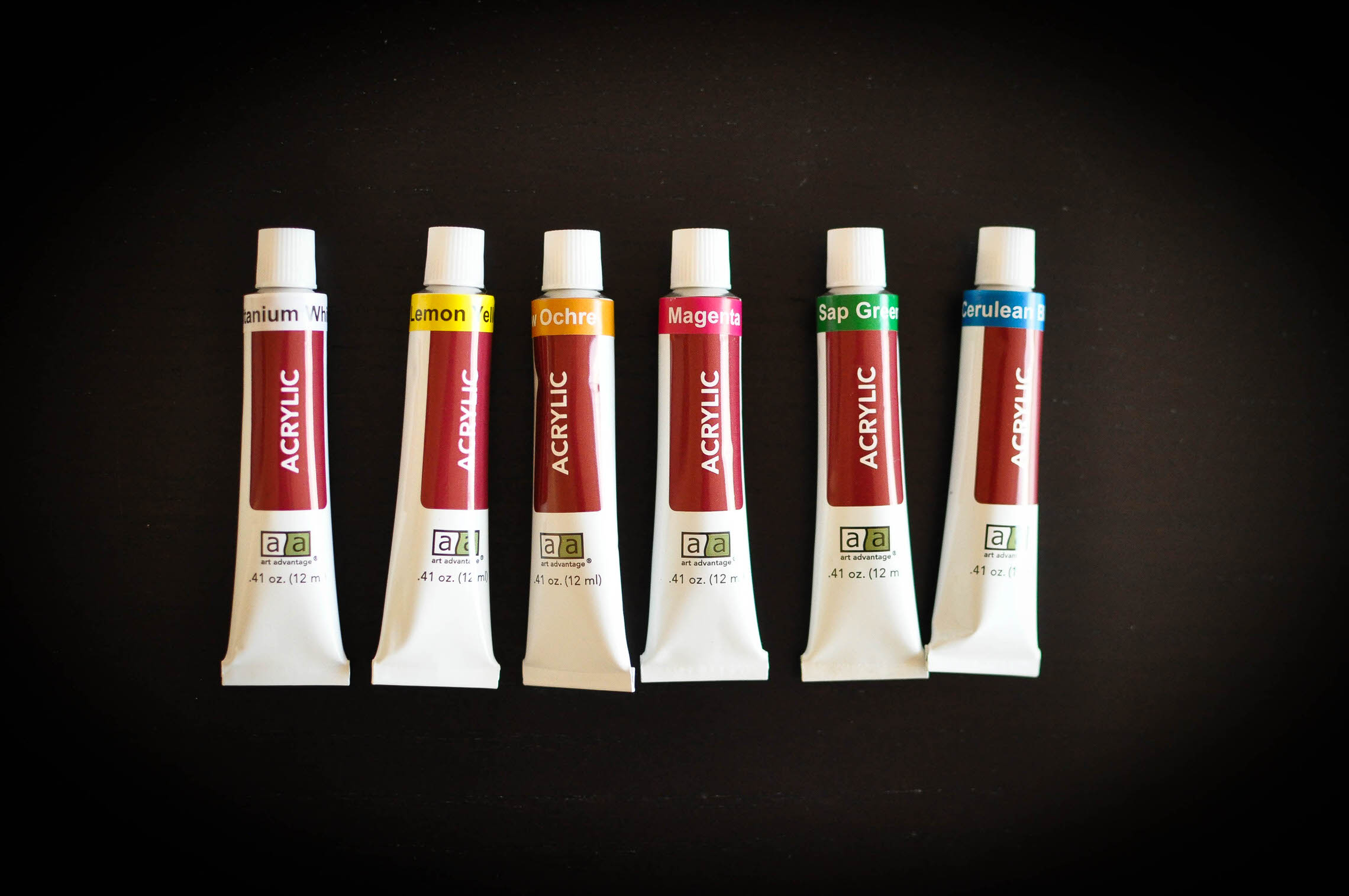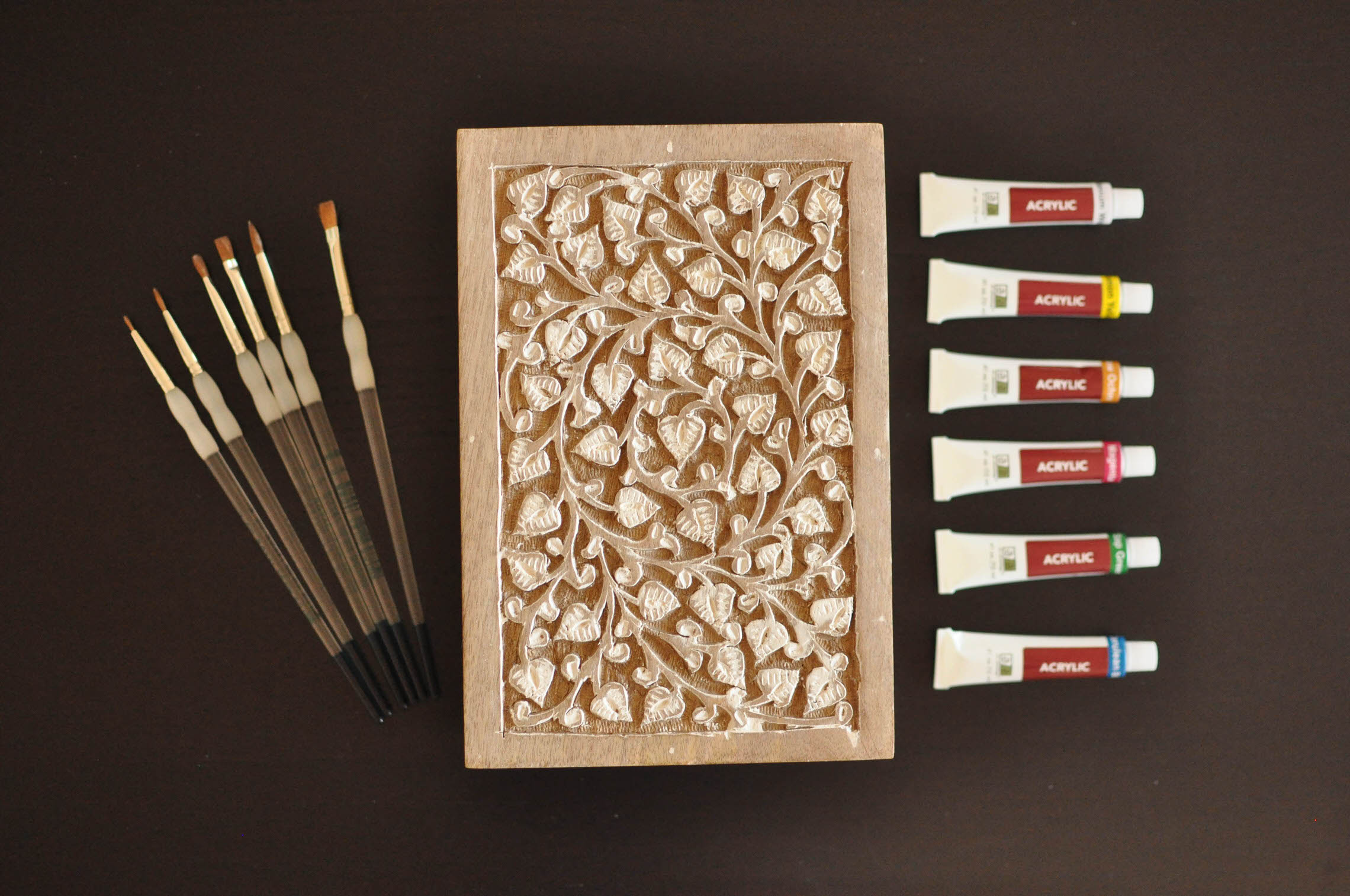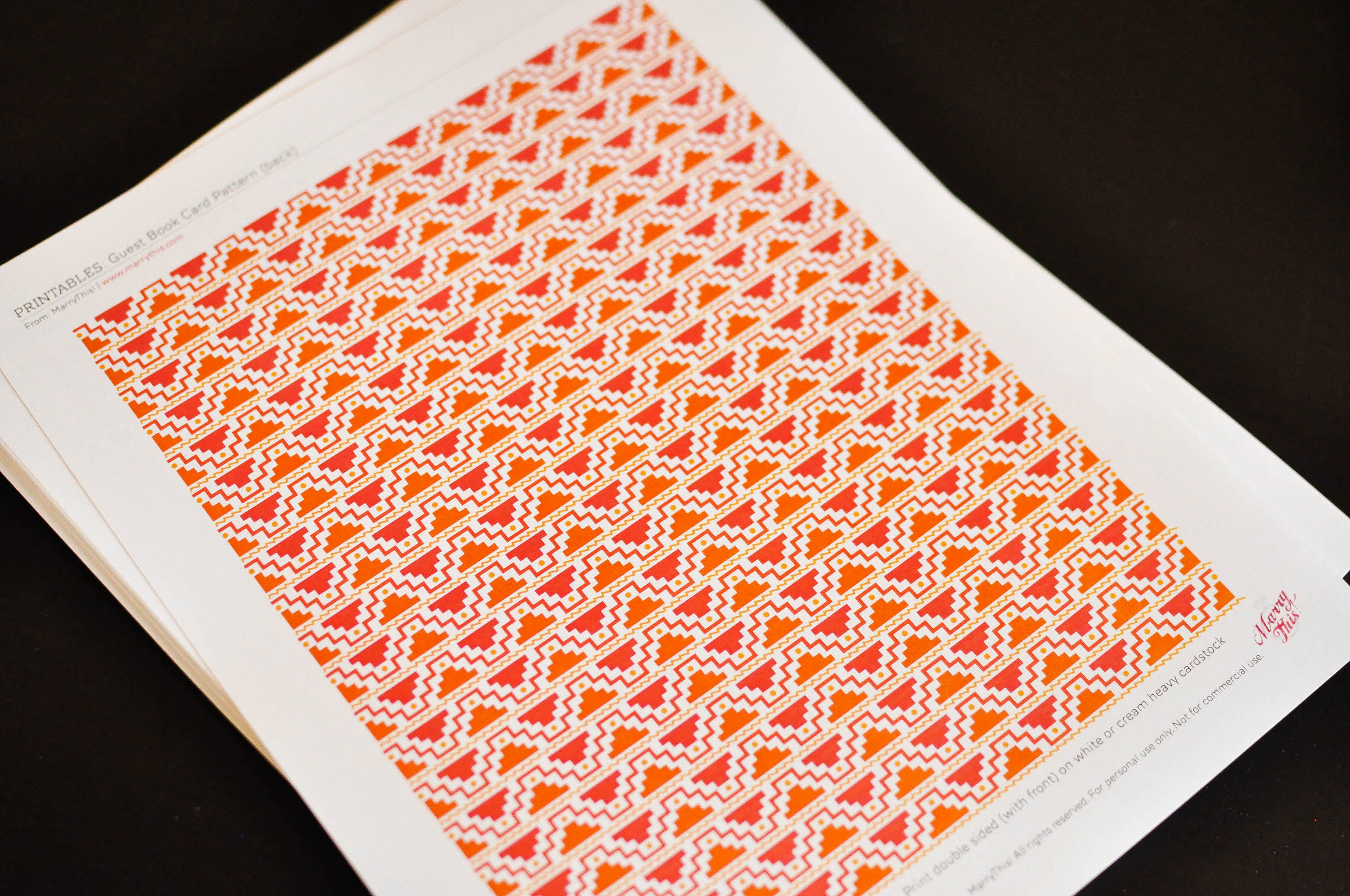 The idea is for guests to write wedding advice on recipe cards that will help fill up the recipe box with all kinds of words of wisdom for the bride and groom to cherish for years to come!  We double printed the cards with a fun pattern on the backside.  If you are a graphic design guru, you can make your own pattern or card design…for the rest of us, here is an easy template to use for the cards themselves, and the pattern!
http://www.marrythis.com/free-printables/freebie-friday-guest-book-cards/.
All you have left to do is change the initials (it's an editable file), print them out on thick card stock, send them back through the printer to print the fun pattern on the back, and cut out the 3×5 recipe cards! Cheap, quick and easy–but also personalized and thoughtful.  Do I hear a sigh of relief?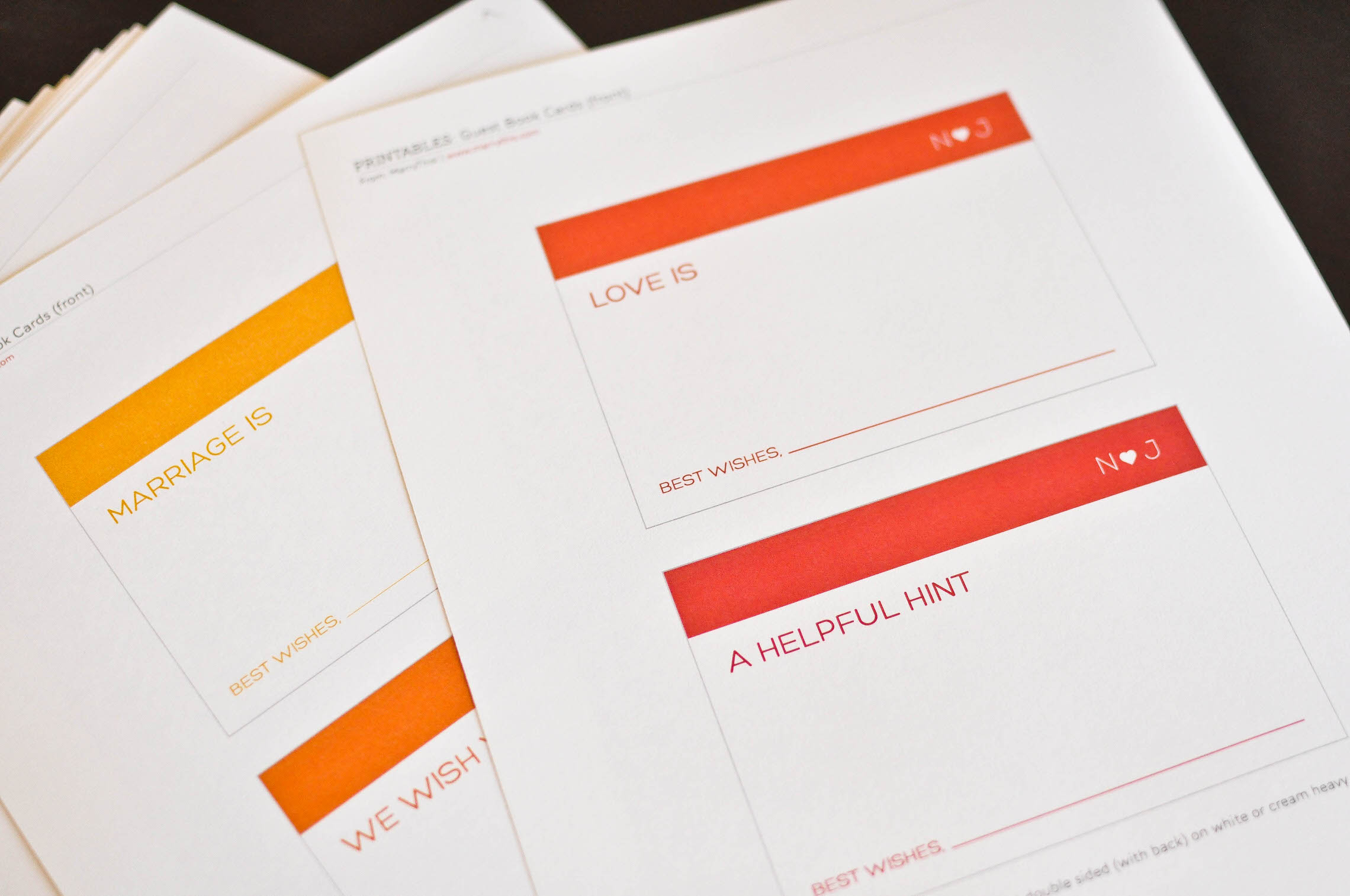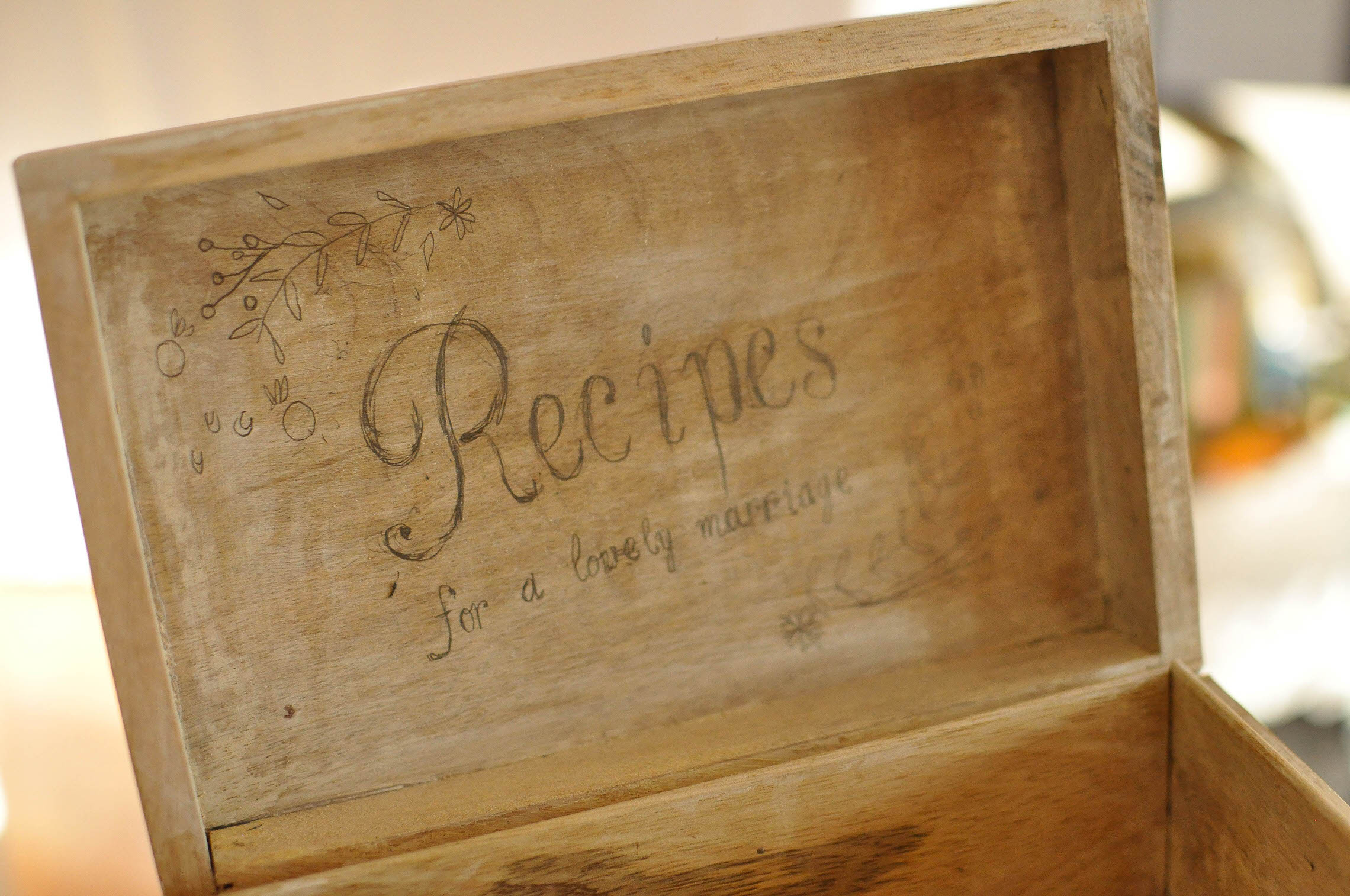 Before painting the acrylic on the wooden box, I sketched out how I wanted to lay everything out with pencil.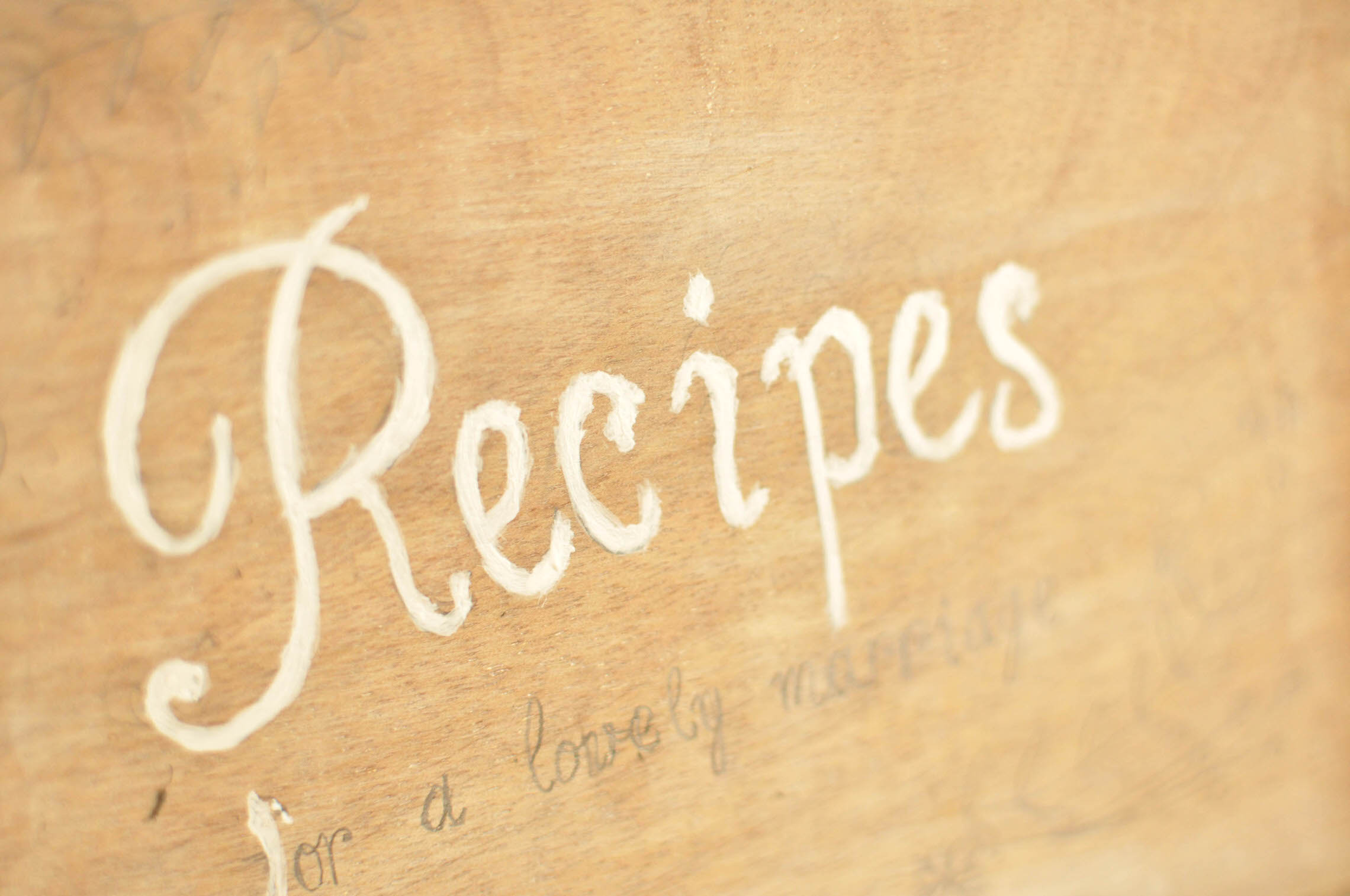 Here is the beginning process of painting in the sketch. As you can see, it's not perfectly within the lines. However, there is a way to clean up the mess!
Quick tip: If you have shaky hands or the lines just don't follow the way you want them to, use nail polish remover and cotton swabs for a quick re-touch! This will erase any of the acrylic smudges that you don't want on your box.
If your handwriting is much too small for paint brushes, you can use a precise nail-art brush or a toothpick!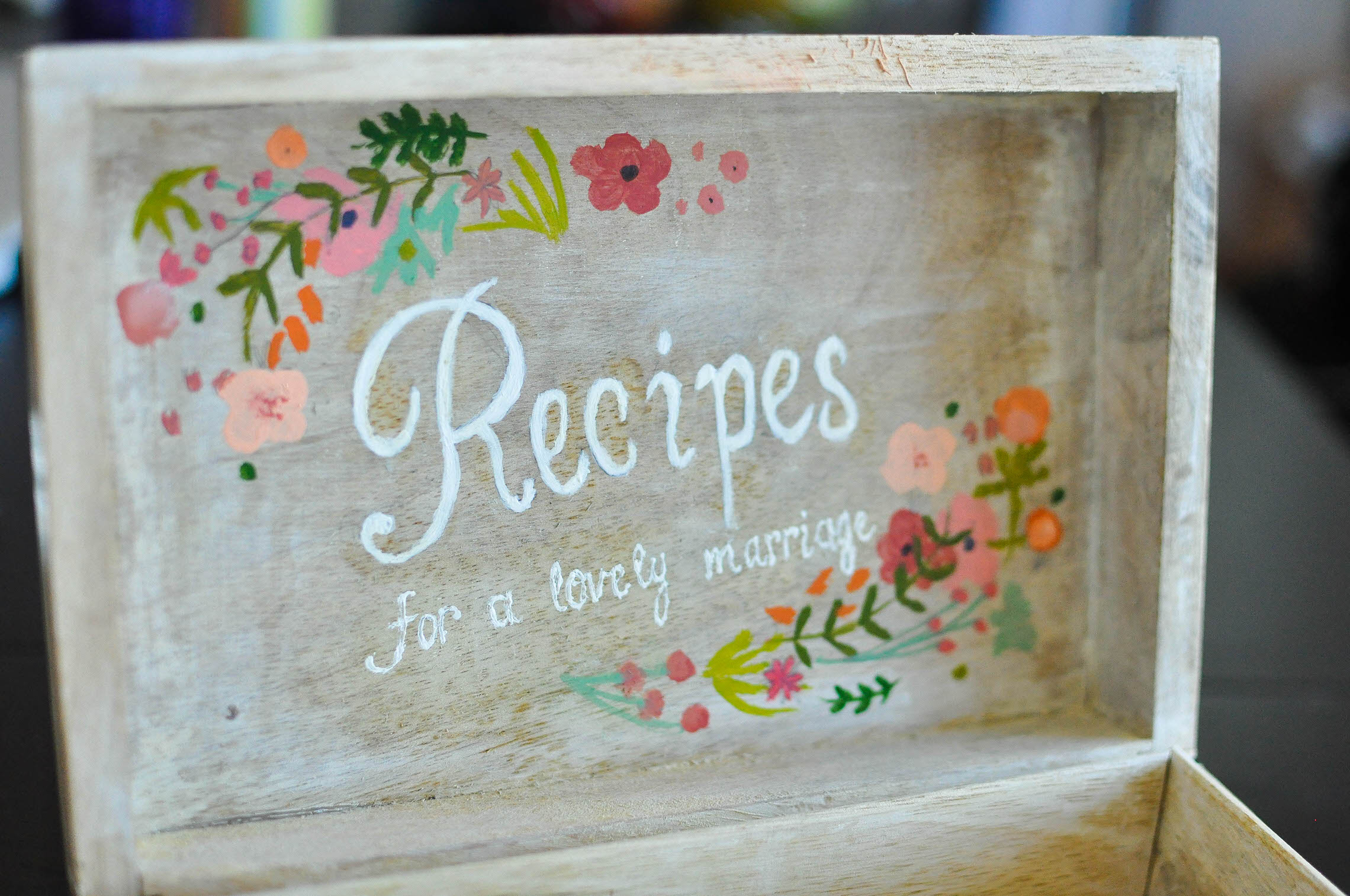 …And voila!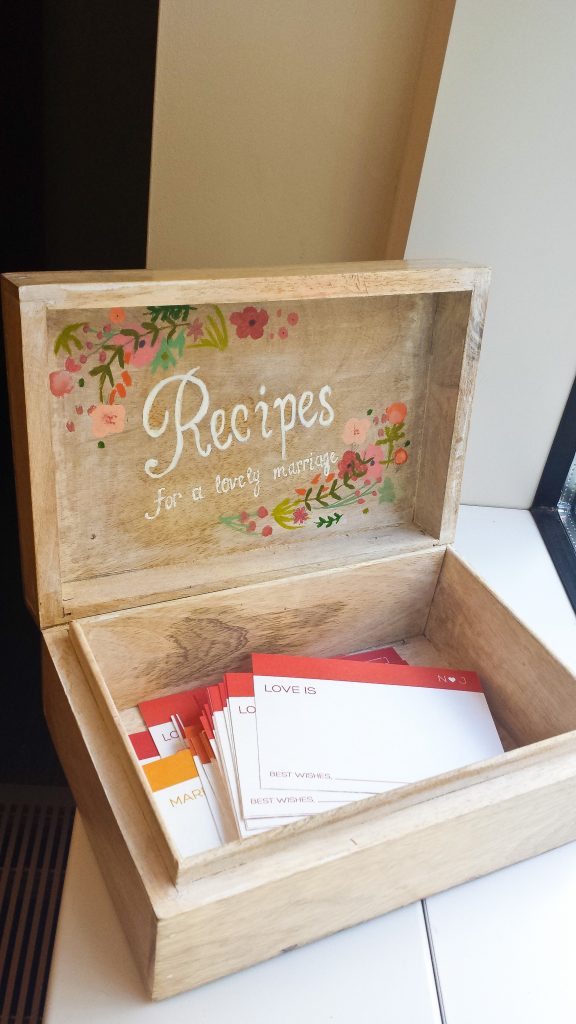 Here is the final result! I hope that this little project inspires you to get out of your comfort zone and create something unique while keeping everything within your budget!  It's an easy peasy, thoughtful/personalized guestbook alternative that is a super cute addition to any shower or engagement party… Happy crafting!

instagram feed
The access_token provided is invalid.
follow us