← back to blog
*As seen in People Magazine and BRIDES.com*
Calling all Real Housewives fans! If you've caught the latest season of Real Housewives of Potomac, you've probably spotted former Miss United States, Candiace Dillard—and the sparkling diamond on that finger. We recently helped the reality TV star trade a pageant gown for a wedding gown when she tied the knot with restaurateur Chris Bassett.  She enlisted Strawberry Milk Events to make her epic DC wedding come true! In the People Magazine exclusive feature, Dillard says "it was just like a dream…everything was perfect, I was blown away."  Read the rest of the BRIDES article here. and the People Magazine feature here. We can't wait to see the wedding episode air this season on Bravo!
Photos: Abby Jiu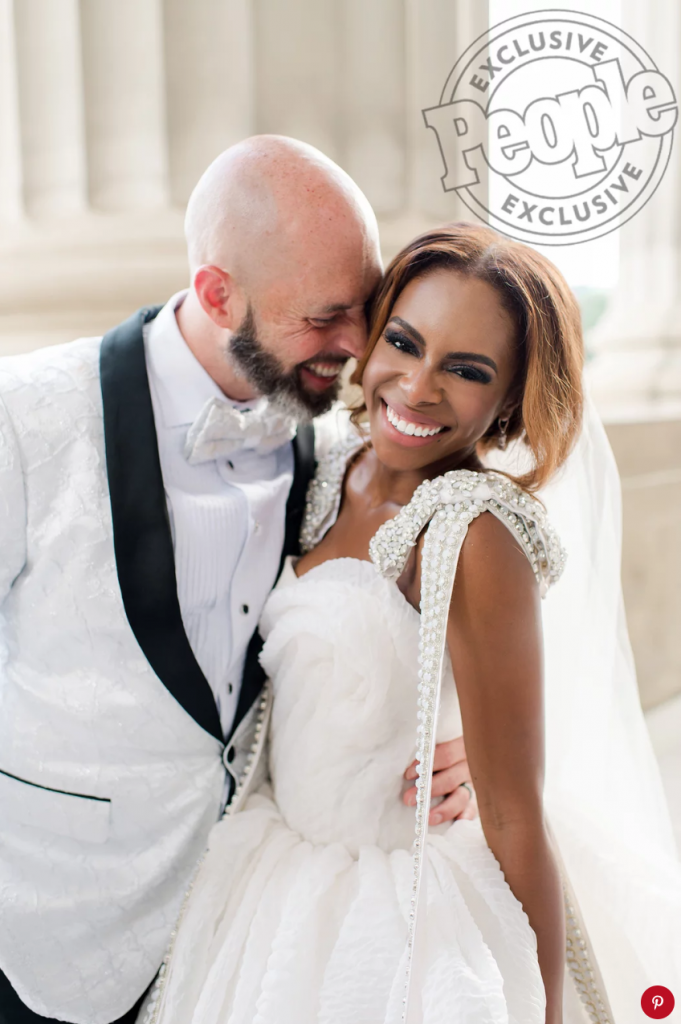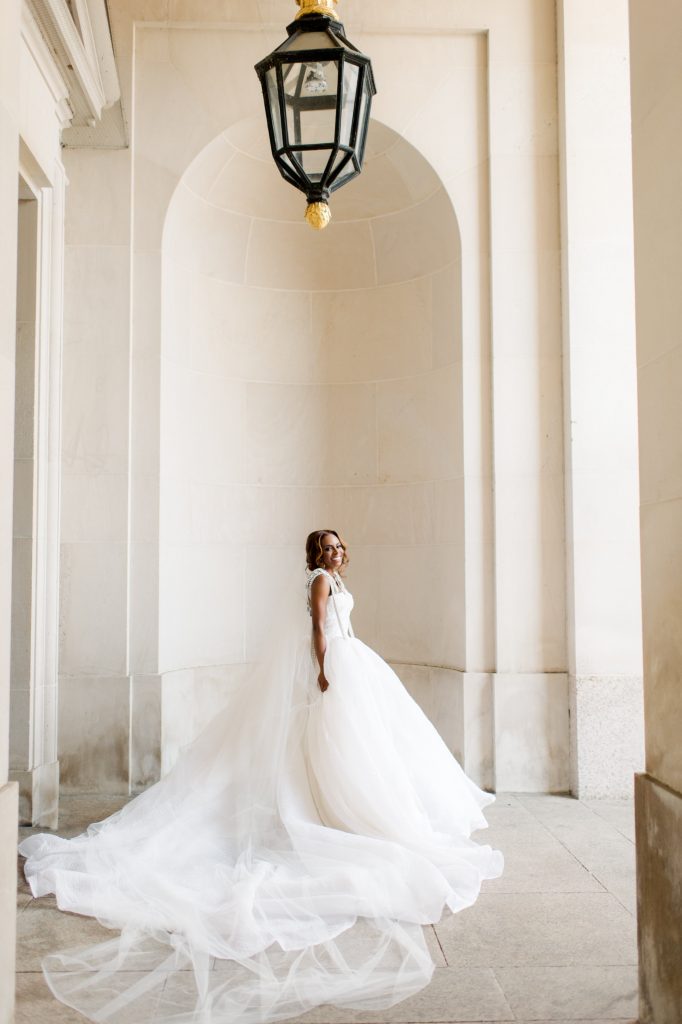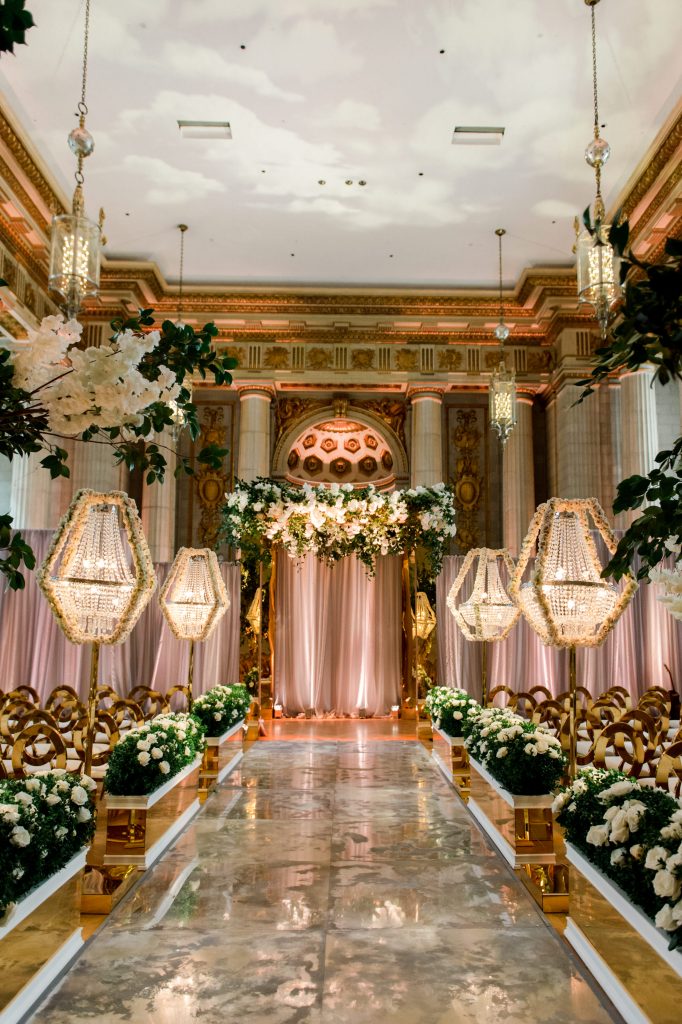 The Mellon is a grand and historic venue, with lots of ornate moldings and soaring columns.  We love designing in this space – this time, a modern and glam gold mirrored arch was draped in lush greenery and soft white blooms. A custom, antiqued mercury glass aisle treatment was edged with white roses in gold boxes, and beaded chandeliers were framed with white rosebud stands. Guests were seated on matching gold mirror chairs.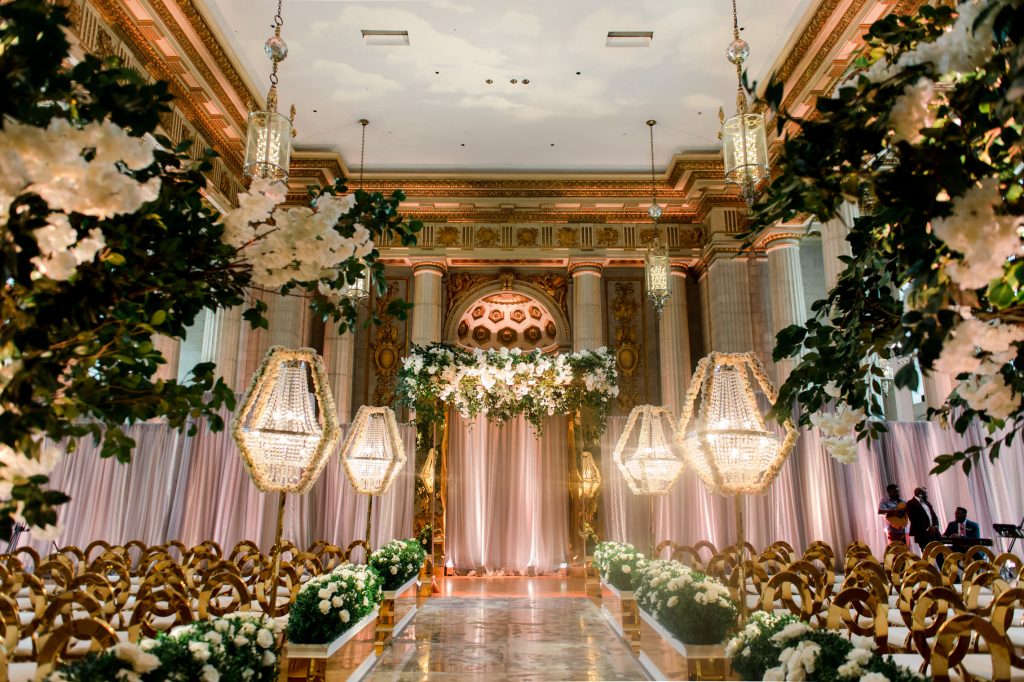 Gold mirror mosaic trees flanked the back of the aisle.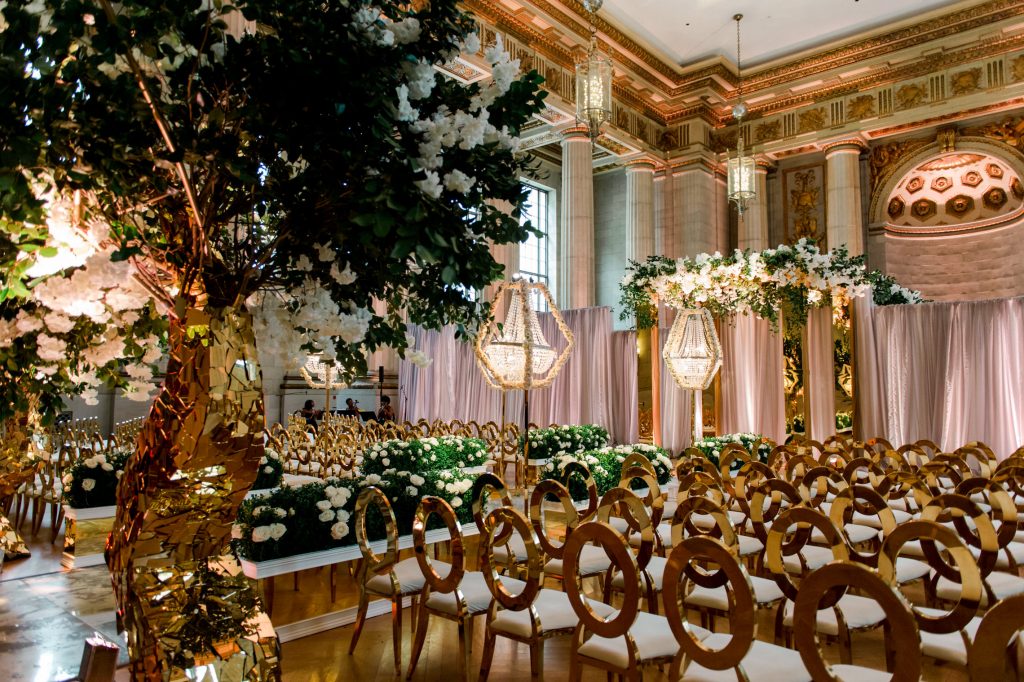 Both her real dad and her step dad walked her down the aisle…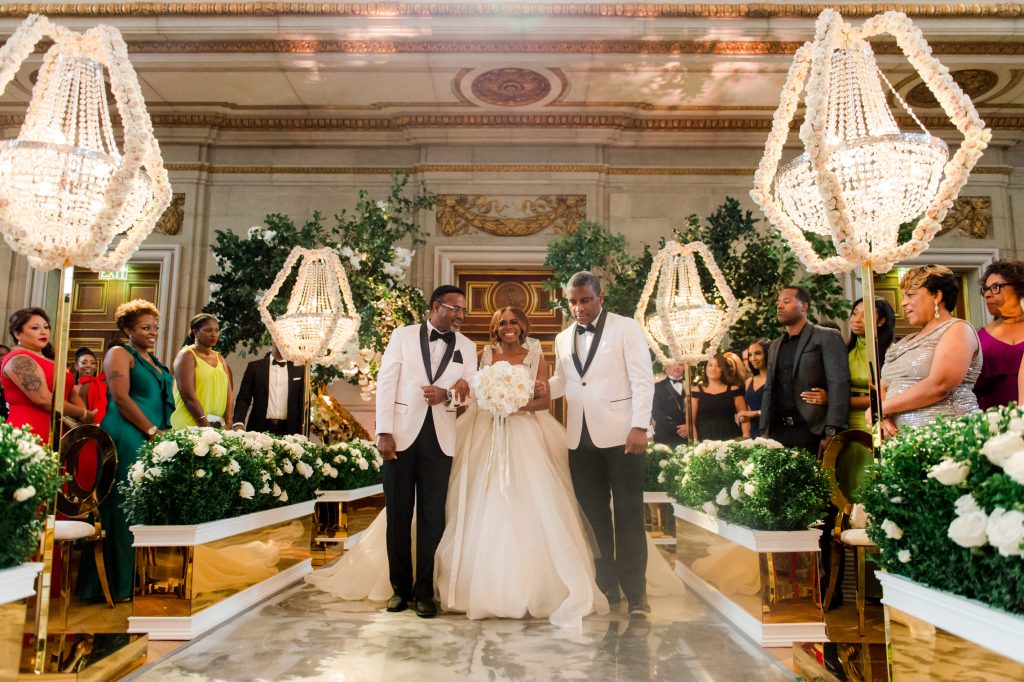 Cocktail hour featured a large round gold and white bar and a faint floral and vine pattern on the ceiling, with a rose gold glow.  
Fresh boxwood lined the architectural curves of the foyer, leading into the reception.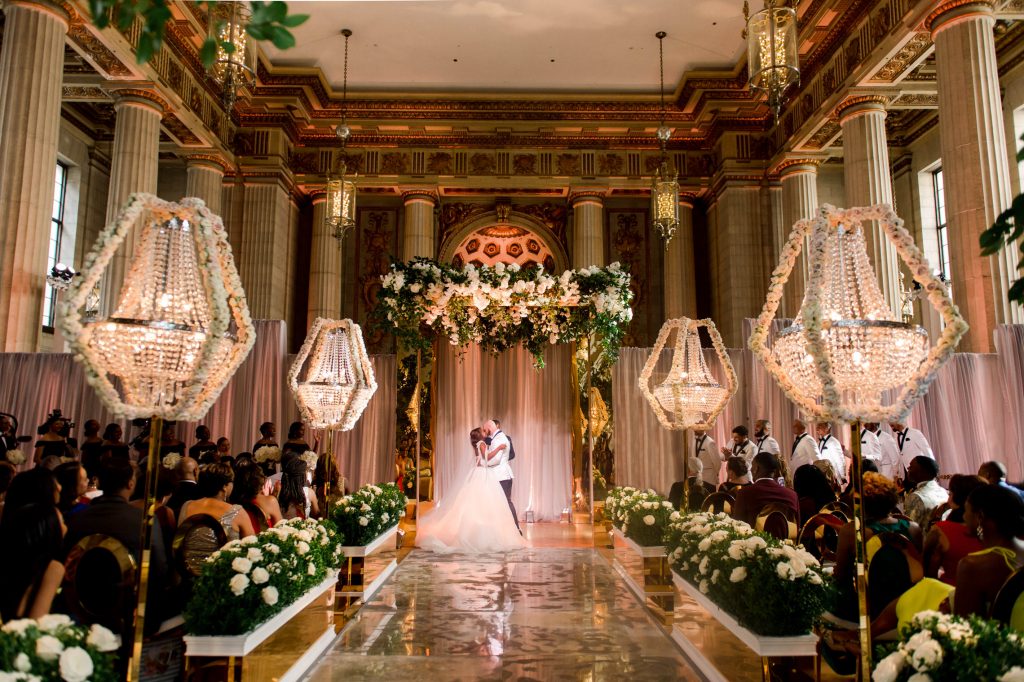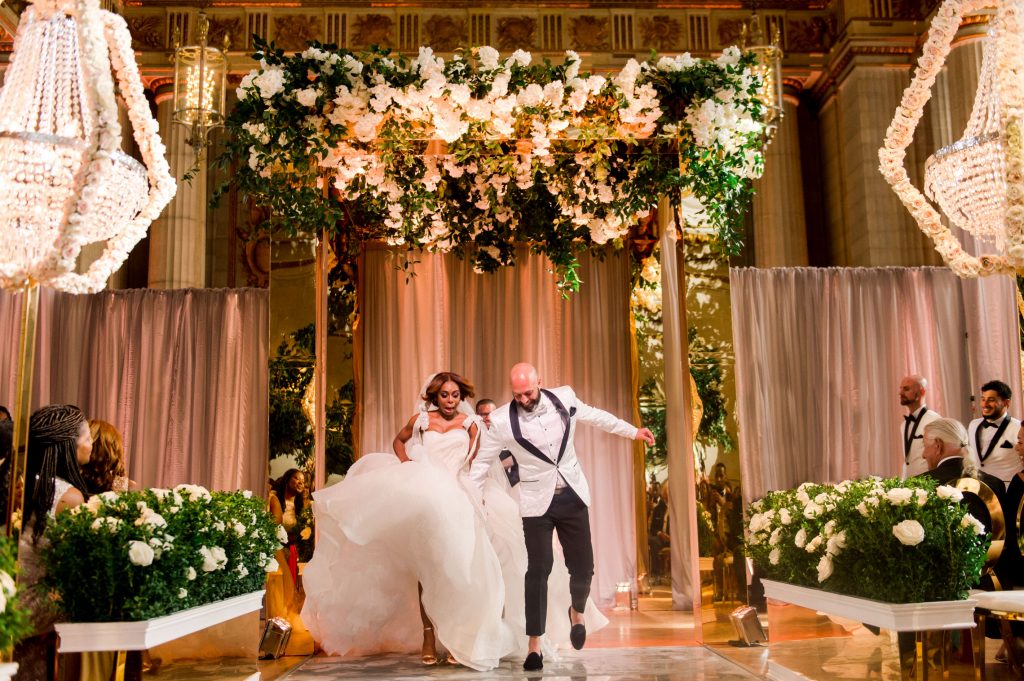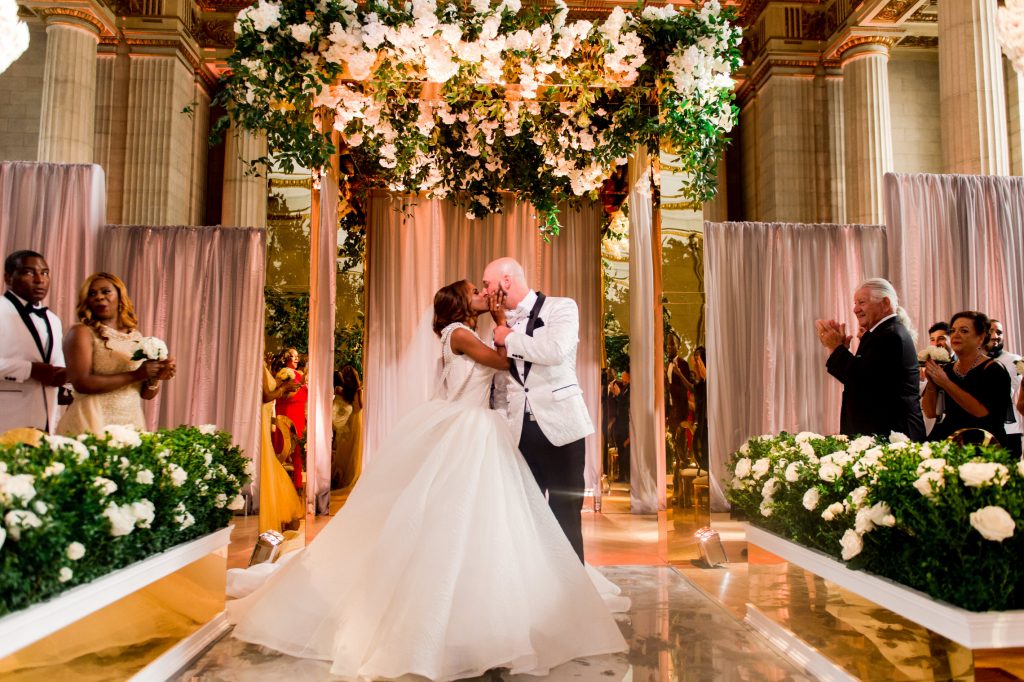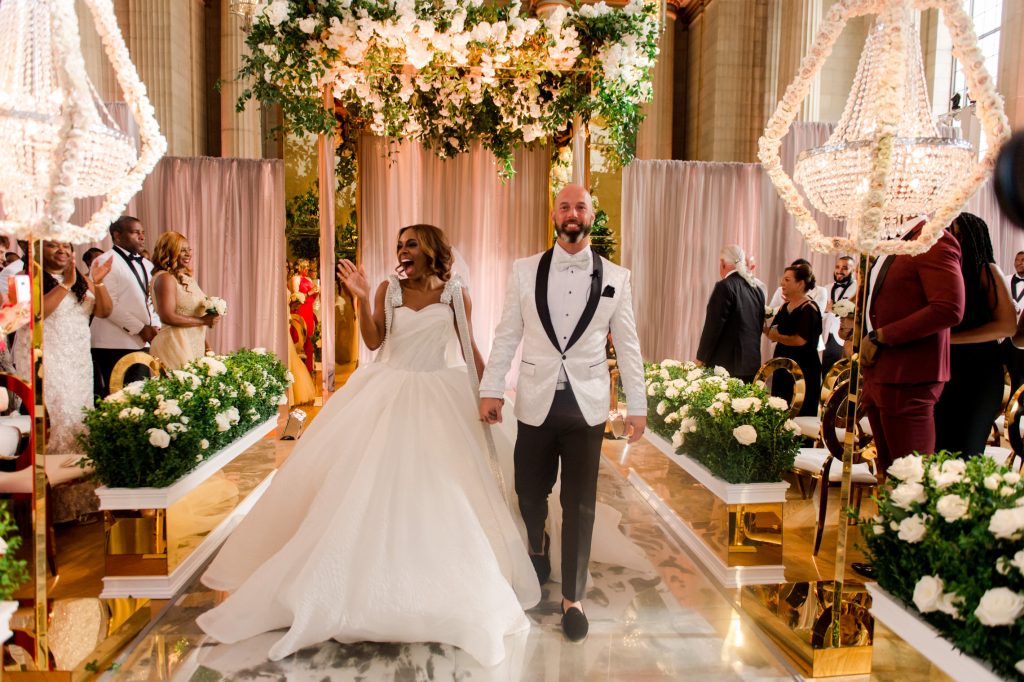 Gilded + Glam was what was on the menu!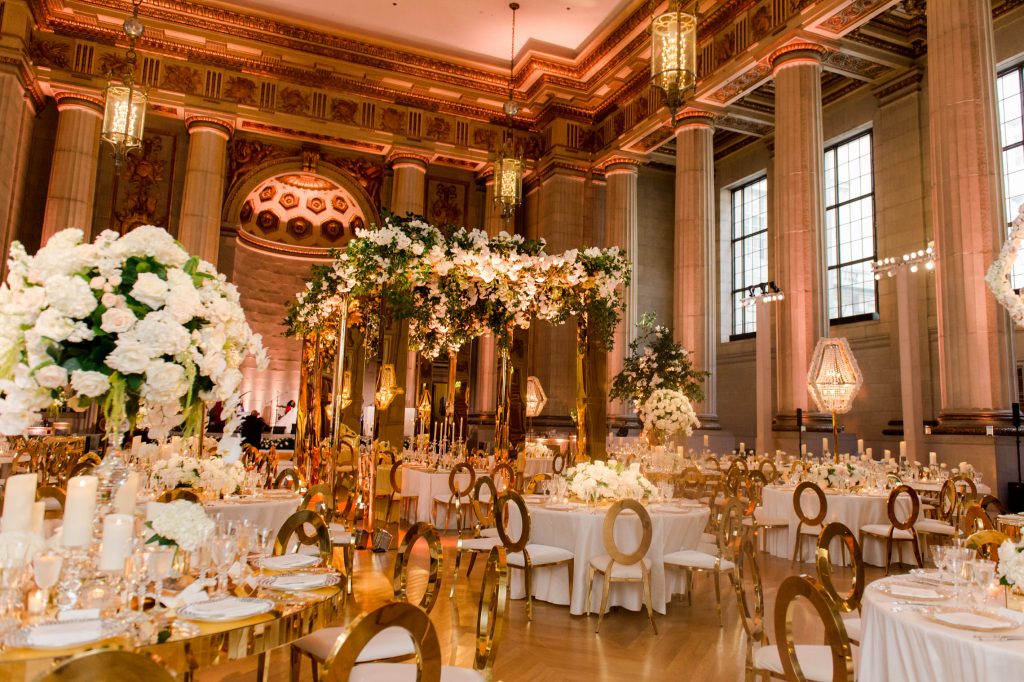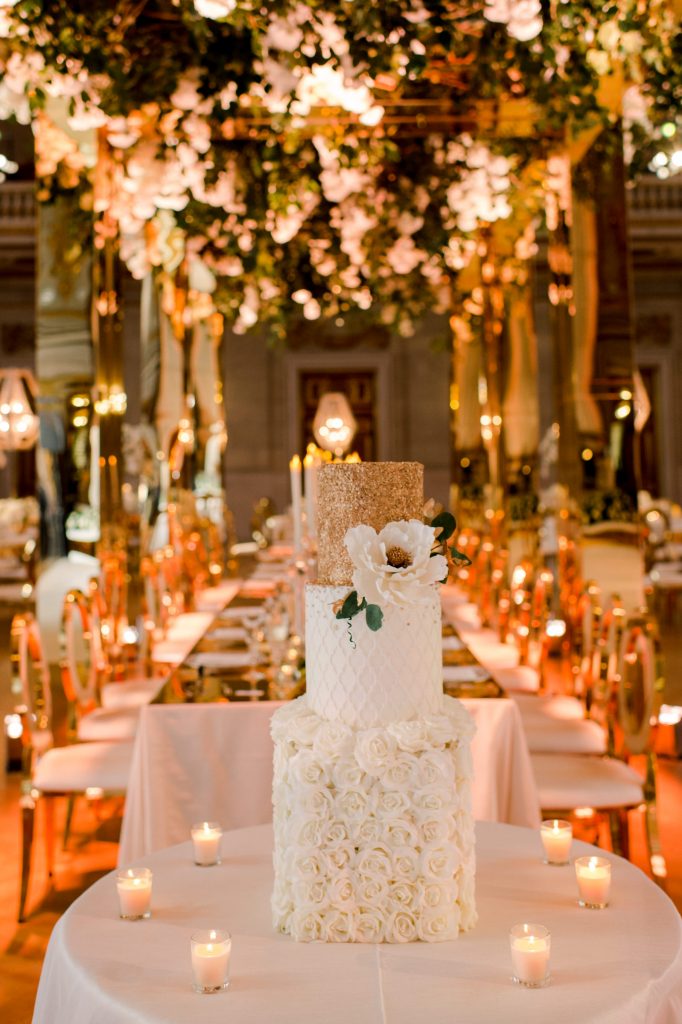 The clouds on the ceiling were so pretty!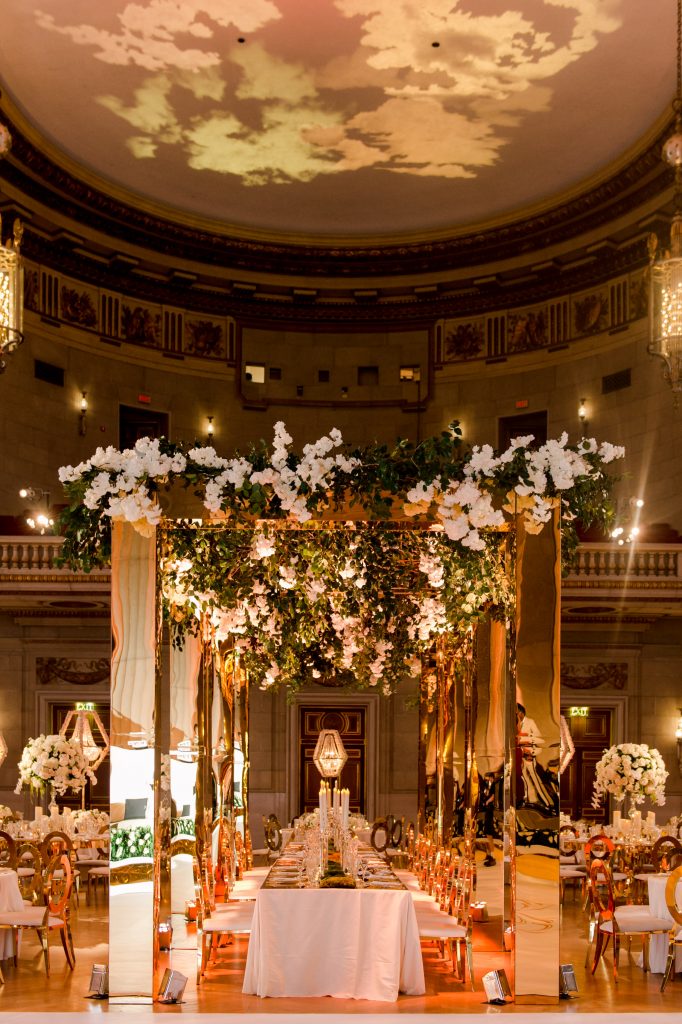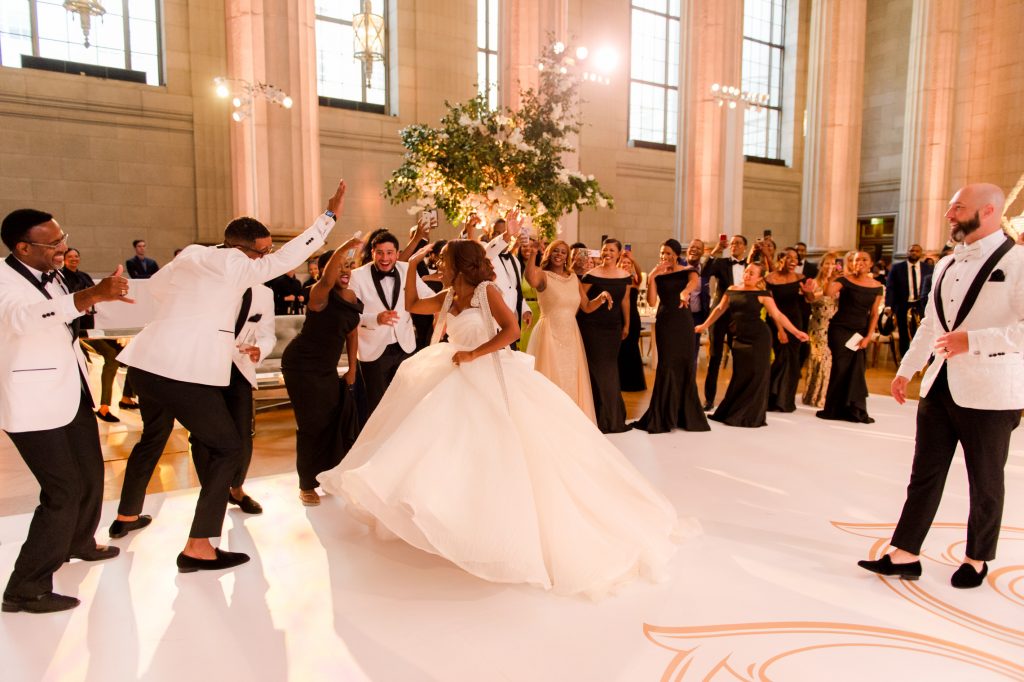 A dress change into a sparkly mini matched the sequin cake!
Thank you, Candiace & Christ for trusting us to design and plan your special day!!
instagram feed
The access_token provided is invalid.
follow us