← back to blog
Yours truly's very own wedding in Paris (seen in the Fall issue of Martha Stewart Weddings Magazine) is a double feature on Style Me Pretty today!
Part I is being featured at 12pm and Part II at 3pm EST.  Head on over to check it out!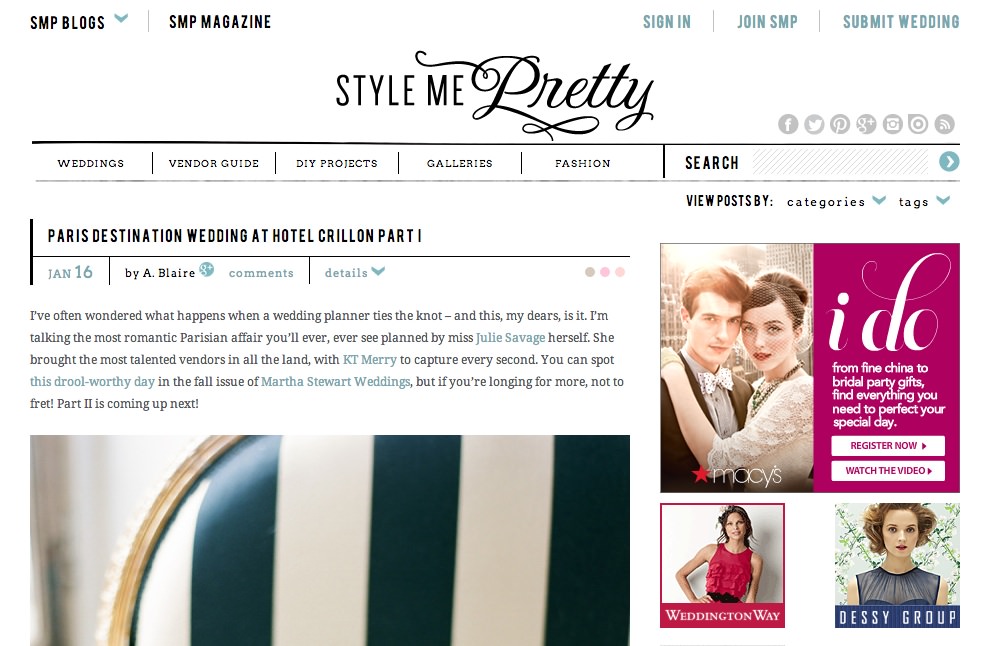 PS- Our photography, KT Merry, did a gorgeous post on her own blog as well.
instagram feed
The access_token provided is invalid.
follow us