← back to blog
We are so happy to see our lovely couple Nesa and Joe's beautiful garden party wedding at The Anderson House, DC published in the latest issue of Geraldine Magazine!  We will post a lot more of this beauty soon.
(click images to enlarge)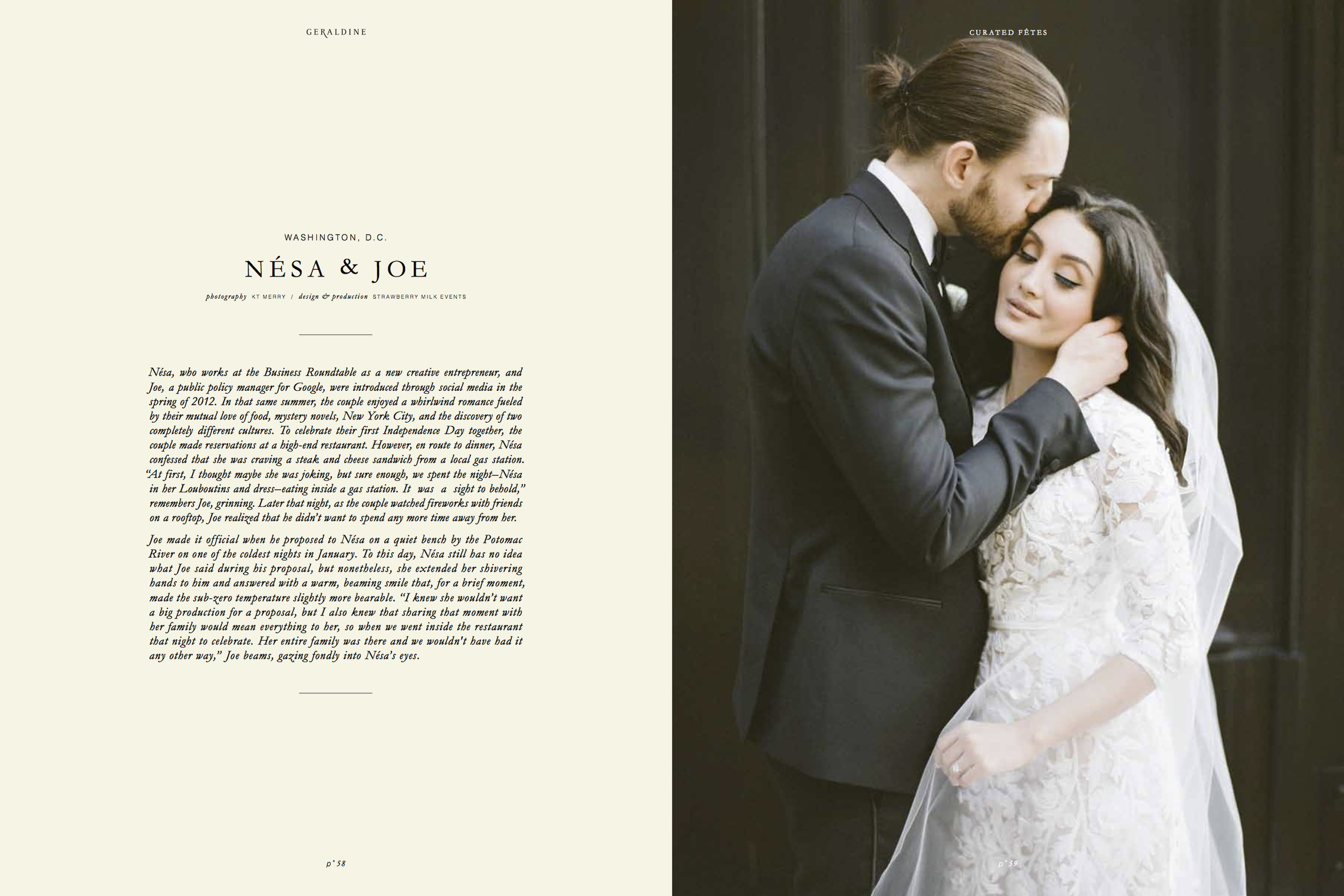 Geraldine Magazine is available in the US, Canada, and the United Kingdom. At select Anthropologie and BHLDN locations; nationwide at Barnes & Noble; and many independent boutiques.
instagram feed
The access_token provided is invalid.
follow us