← back to blog
As summer steps aside for cool breezes and the metamorphosis of the leaves, it's Fall's time to shine (or in this case, sparkle). Instead of leaning towards the classic darker autumnal hues, we kept it light and fresh for this season's inspo! Using a variety of textures like marble and gold foil creates dimension in the space, while staying on trend. Light-reflecting colors and crystals like rose gold up the glam factor to the max, and touches of blackberry and blush balance each other out for the perfect amount of fall color. We love using fruit as accents in our tablescapes, cocktails, and even in bridal bouquets. Apples, blackberries, blueberries, and stone fruit like peaches and nectarines are in season from September-October, making them a perfect, inexpensive addition to your fall wedding.
Tip: Don't be afraid to mix and match! Experimenting with color, texture, and lighting can create beautiful and unlikely combinations.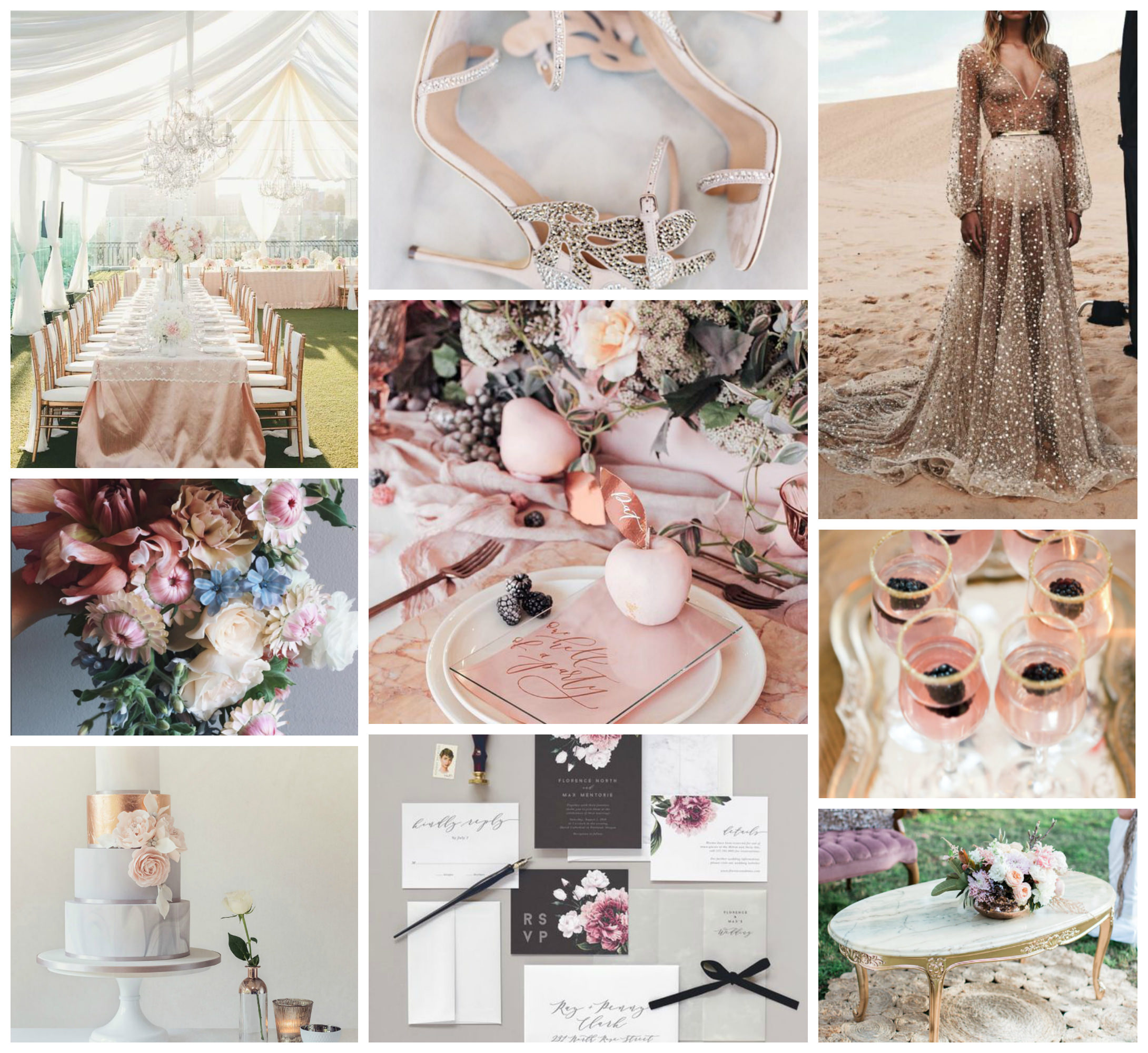 Reception: Style Me Pretty| Shoes: Sergio Rossi| Gown: One Day Bridal |Bouquet: Running Wild Florals | Tablescape: The Shift Creative|Cocktails: Burnett's Boards| Cake: Poppy Pickering| Invitations: Etsy| Inspiration Shoot: The Wedding Playbook|
instagram feed
The access_token provided is invalid.
follow us