← back to blog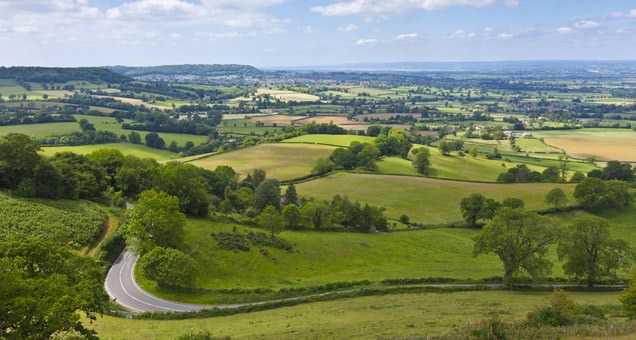 My hubby and I were in the English Countryside for a February wedding and had an extra day and a half to do what we wanted so we went to the Cotswalds for a night en route back to London (by way of Oxford – hubby's bucket list item) for our flight home.  I've always longed to go to the Cotswalds, so we tried to see as much as possible while also having a bit of R&R.  I was surprised at how green everything was in February – some of trees were bare, but the grass was lush and vibrant unlike here in the states!  Here are the highlight towns we decided to hit based on a bit of research and geographic location (not spread TOO far apart.)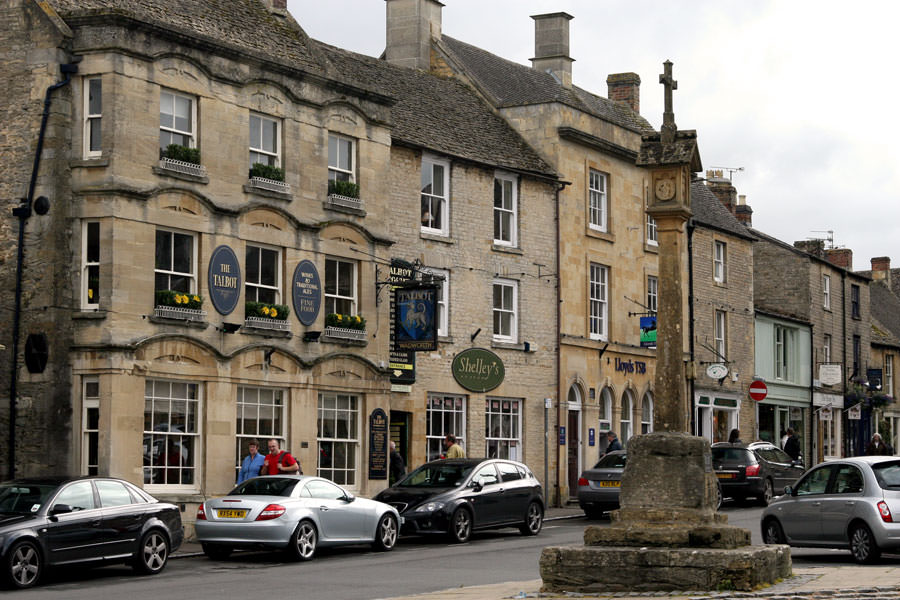 Stow-on-the-wold, an ancient market town, was where we "started" and based our spontaneous trip.  We picked this because it seemed to have the most hotels when we looked online.  We drove into town late afternoon and got an afternoon pick me up at The Posting House, while also using their wi-fi to figure out who had availability for that evening and what our options were.  That was really living on the edge for this planner!   We lodged at the super adorable and recently re-designed boutique hotel, Old Stocks Inn.  The hotel dates back to the 17th century and was just revamped with a chic, modern twist.  Wanting to move away from the dark and rustic feel of so many Cotswold hotels, The Old Stocks Inn underwent major refurbishment in the last year. Keeping the best of their 17th century heritage – the beams, the Cotswold stone walls and the oddly-shaped rooms sprinkled with bright colors and fresh fabrics. It's full of quirky corners that we were busy off exploring and taking pictures.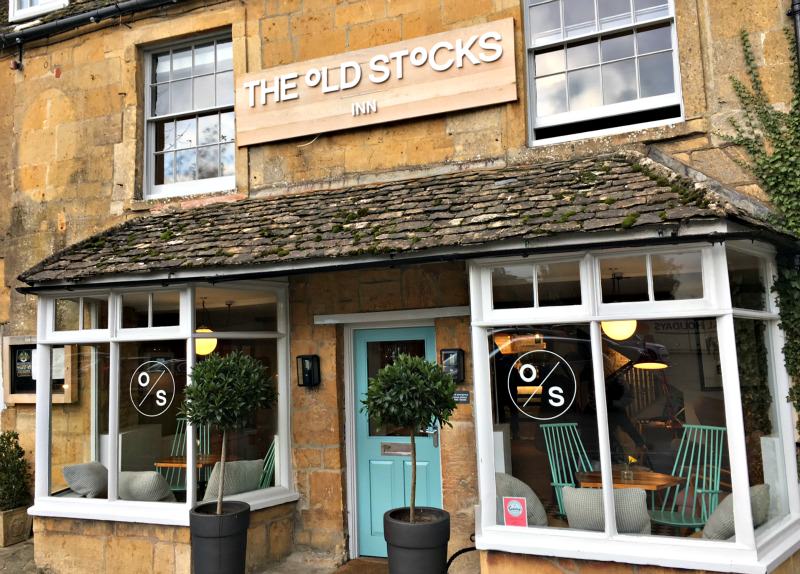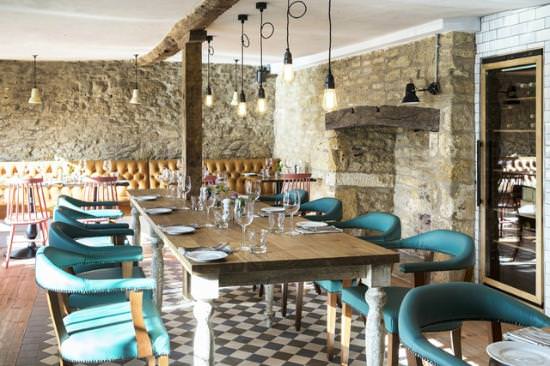 How cute is their restaurant (above.)  A lovely breakfast spread was served here in the AM, which was great fuel for the day ahead.
Since it was raining all afternoon (but promised to be nice and sunny the following day – phew!) we stayed close to the hotel. We relaxed fireside in the lobby lounge/bar where we caught up on some reading fireside with a nice bottle of red.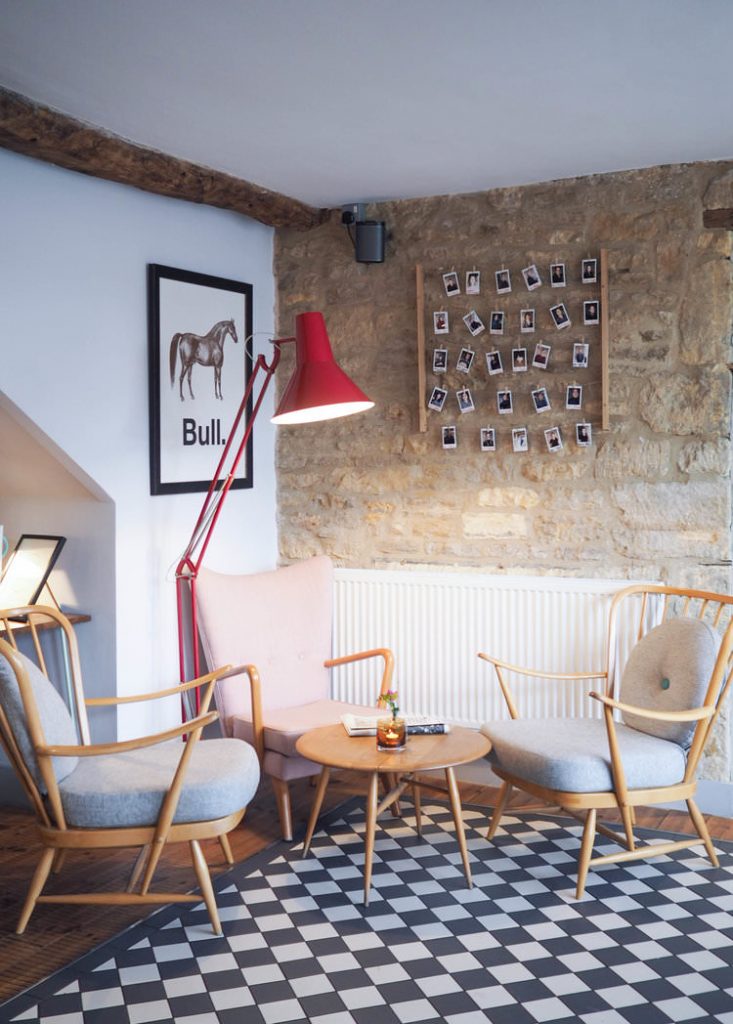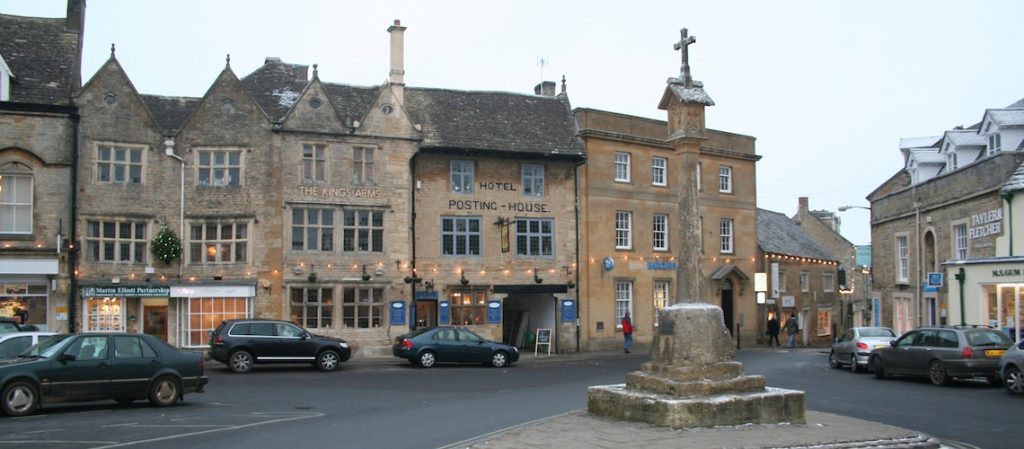 When hunger struck again, we ventured across the street to The Queen's Head – a traditional and historic pub with a roaring, giant stone fireplace and made up of pretty much all locals with their pups in tow.  We indulged in the beef stew (a best seller) made with local ale from Donnington Brewery.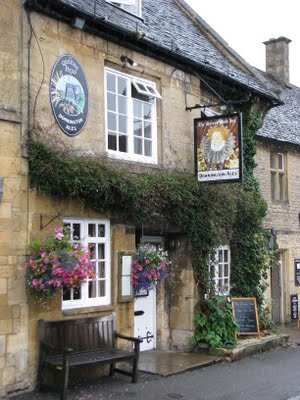 Here are the towns we covered in our short trip – we tried to hit the highlights and also cover ones that were along the drive as we headed for Oxford.  The Cotswalds is renowned for being beautiful – so some of these towns are just that.  Super pretty to see and take in the scenery and charming architecture, snap a few photos… but maybe not much to do other than  that.  Others will have larger town squares, shops and cafes.  We found these below were the perfect mix of "drive through, scenic towns" and get out and shop/walk/stop for a drink or lunch towns."  Since some are bordering each other, that meant we didn't have to get out of the car every single time, so it was a nice balance.
Lower and Upper Slaughter – two pretty and petite towns worth driving through simply for the sake of pretty (they're actually considered two of the most picturesque and romantic villages in The Cotswolds.) Not many "attractions" – quaint and quiet was more like it…we had to pinch ourselves to make sure we weren't dreaming. Gorgeous flower gardens complementing cute houses made out of yellow Cotswolds sandstone and people riding horses rather than driving cars.  It was like stepping back in time…all in all, rather perfect.  We could see our country house being here!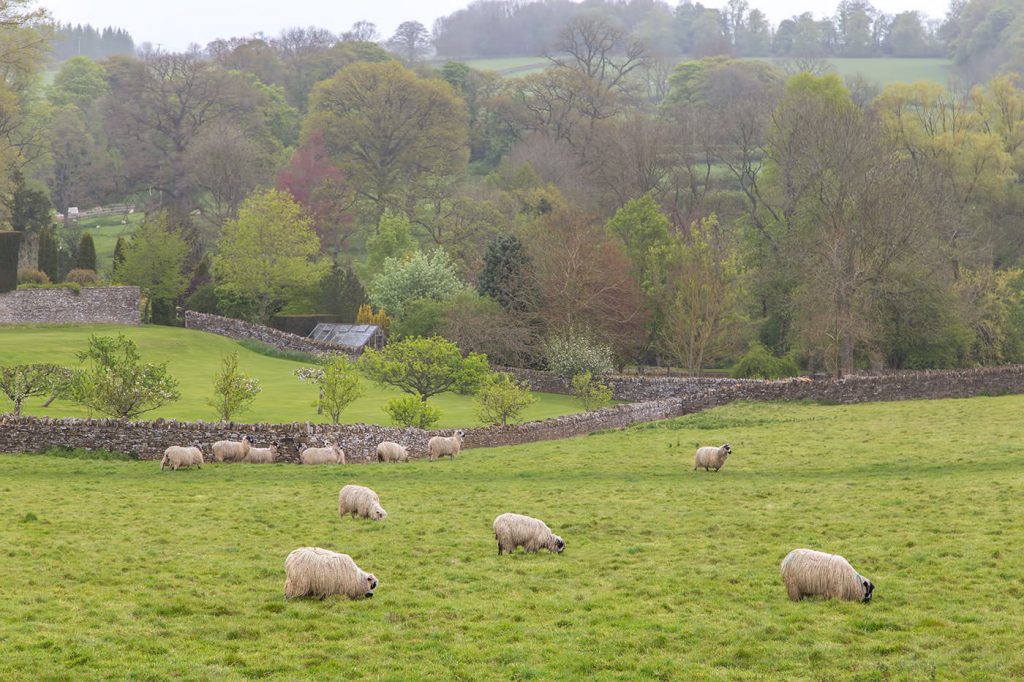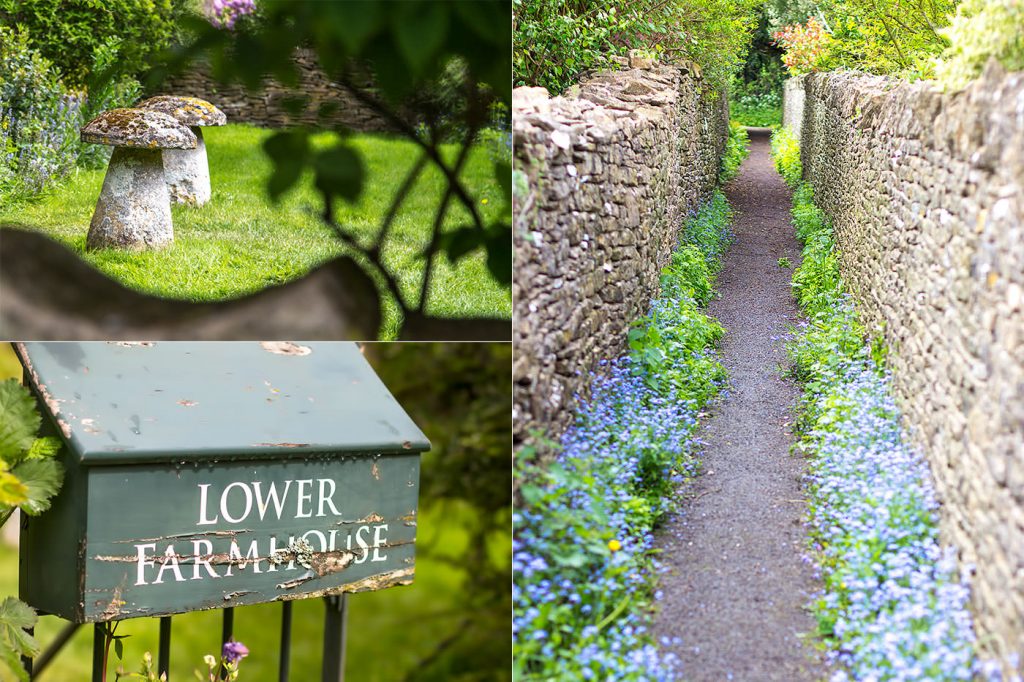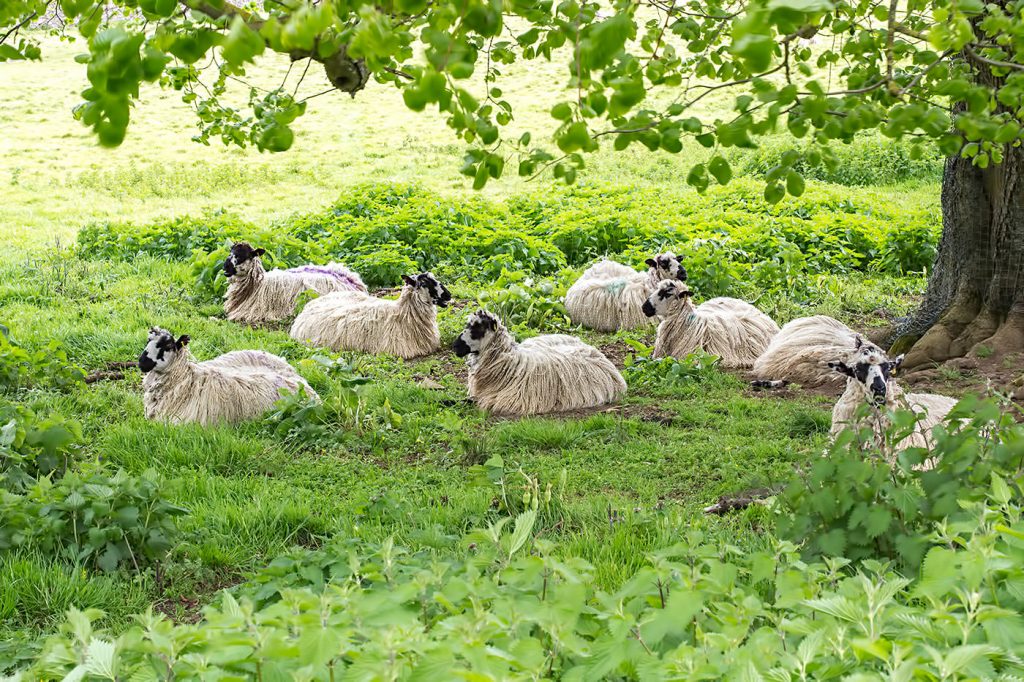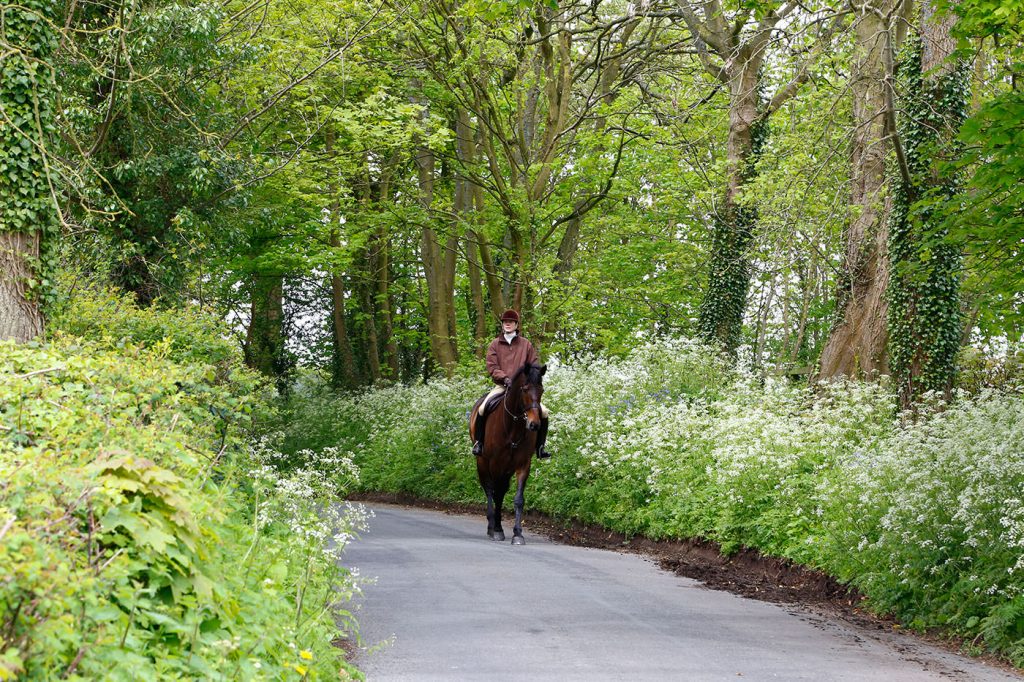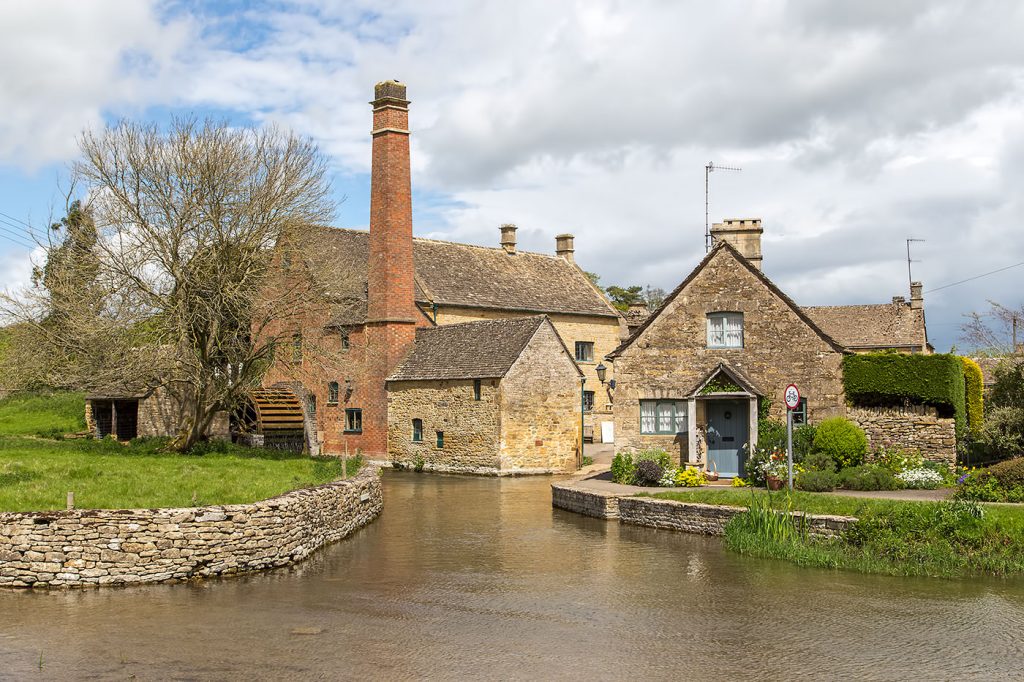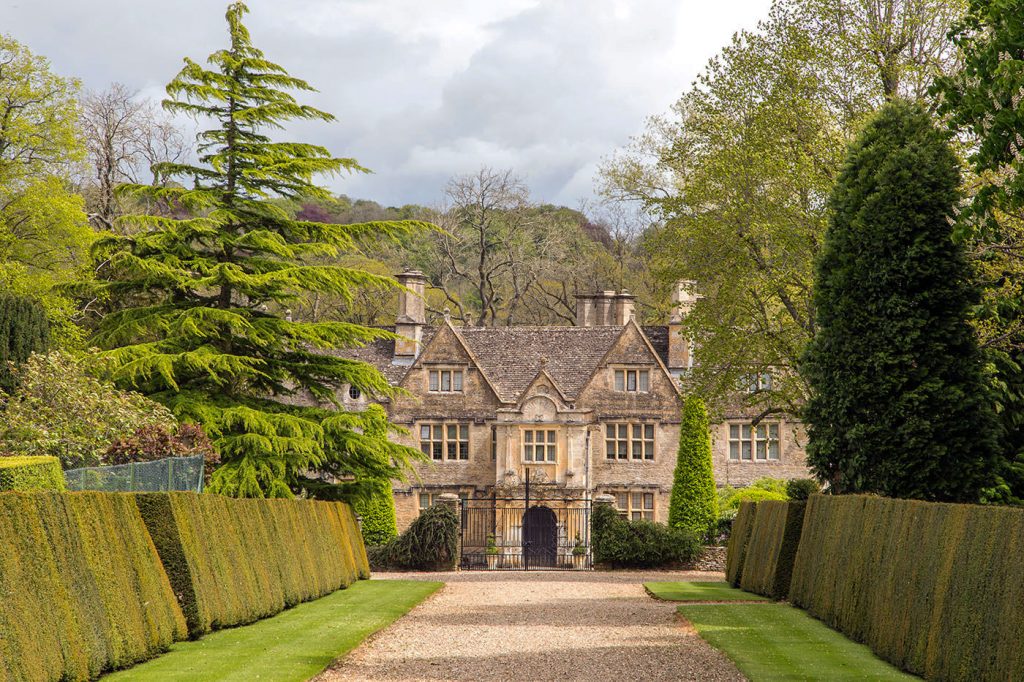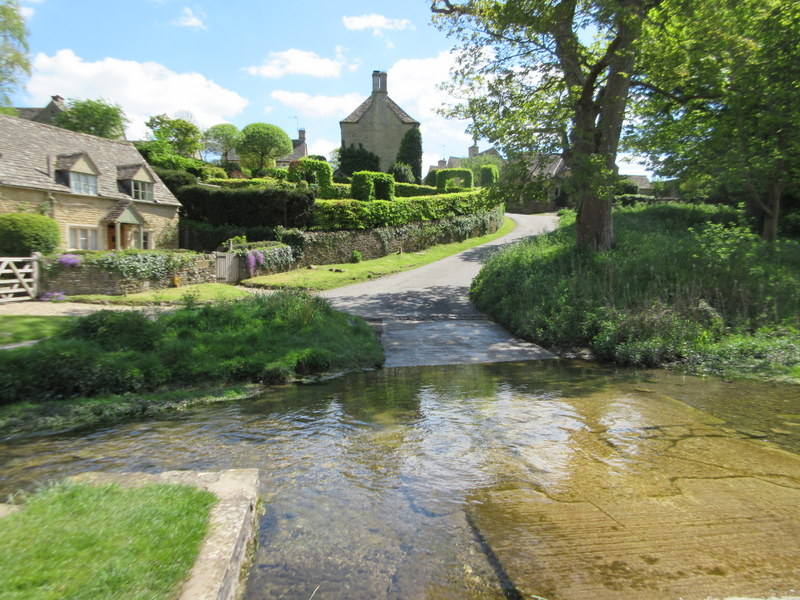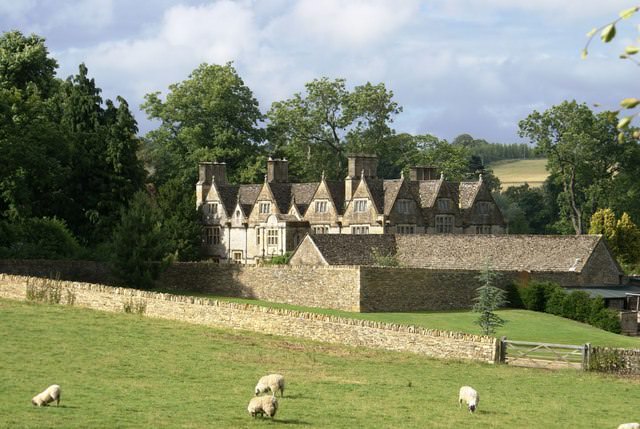 Castle Combe – another one of the "prettiest villages of the Cotswalds", and certainly one of the most photographed.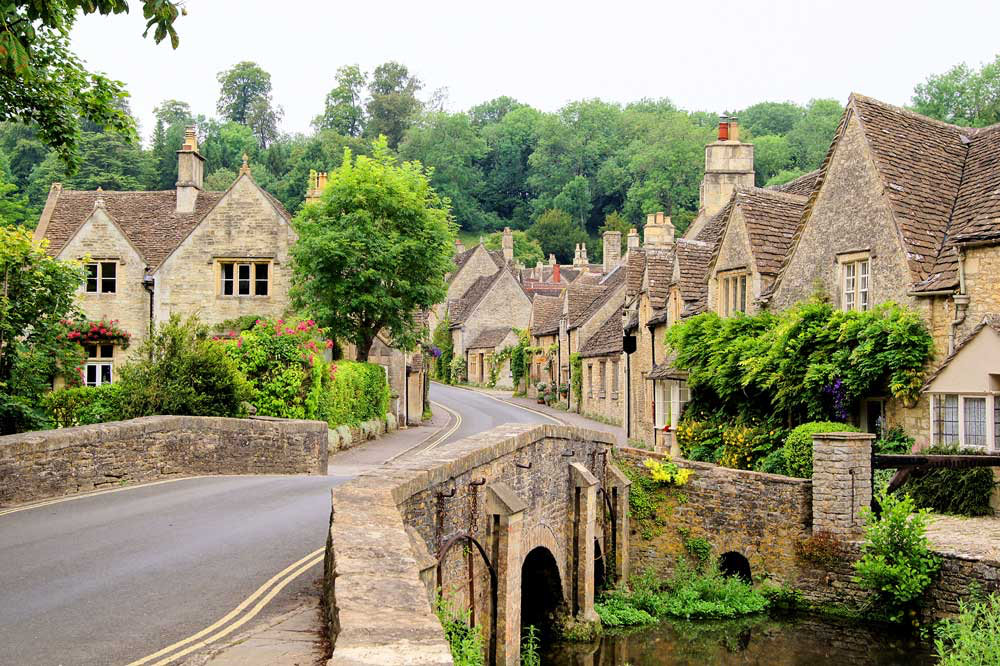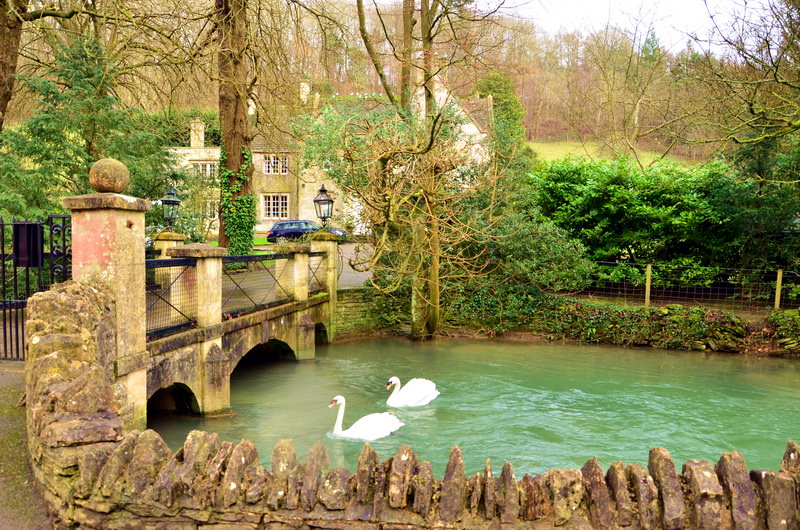 Chipping Campden – a lovely small market town notable for its elegant terraced High Street, dating from the 14th century to the 17th century.  Plan to spend a little time here – park, get in a leisurely stroll among the cute boutiques and cafes.  This was one of my favorite stops for getting out!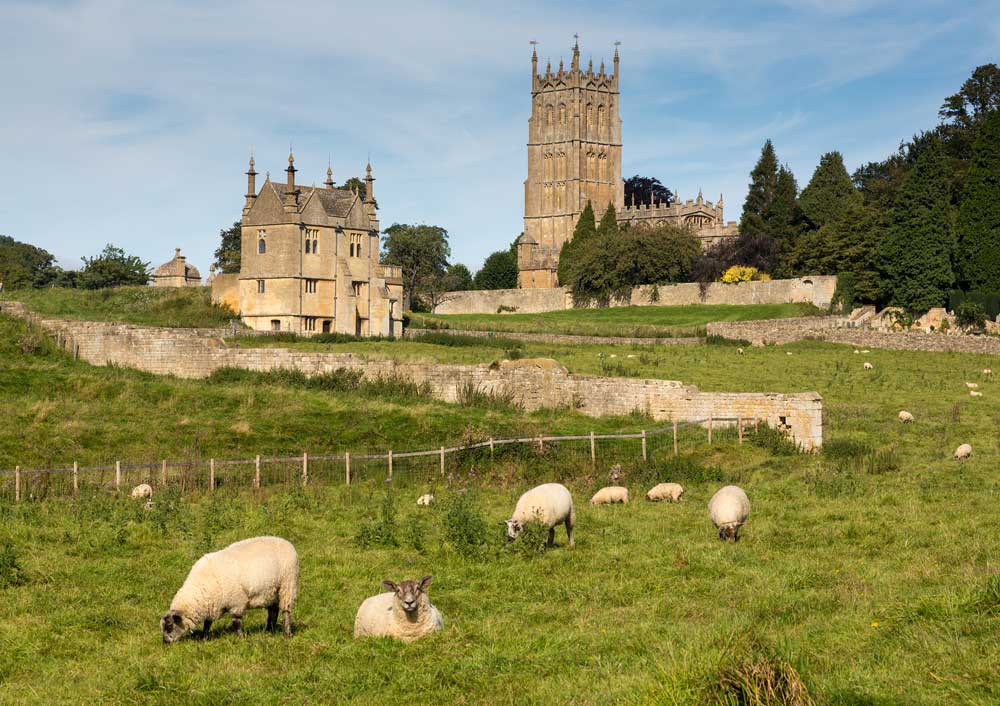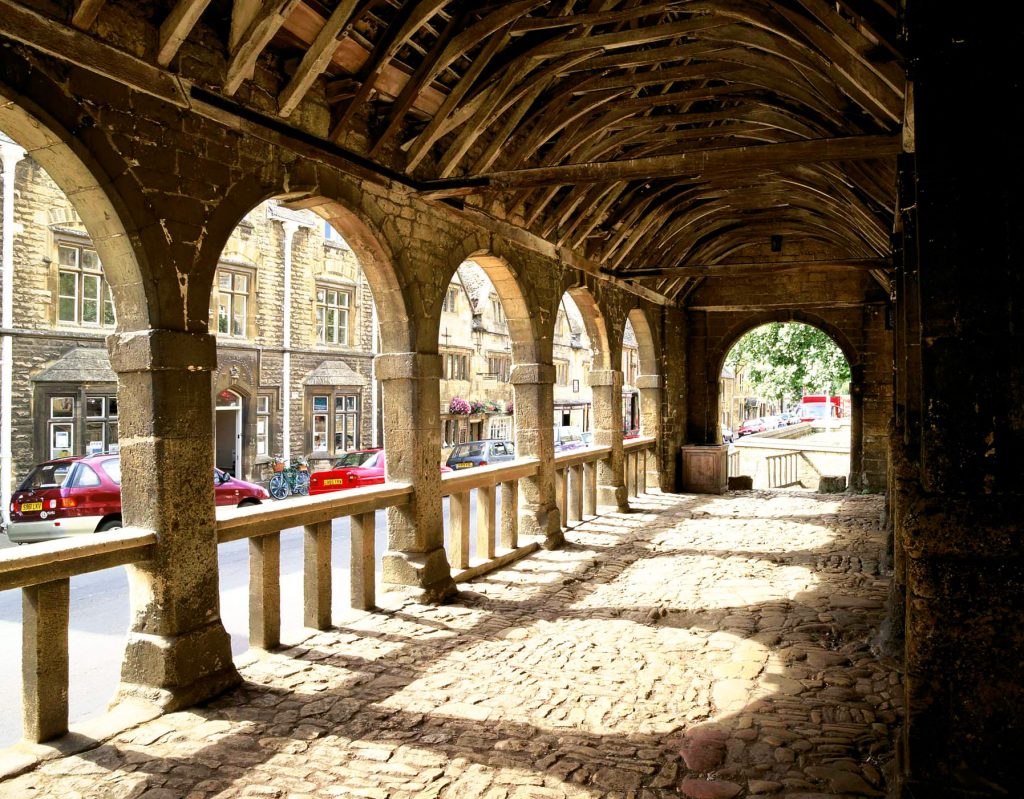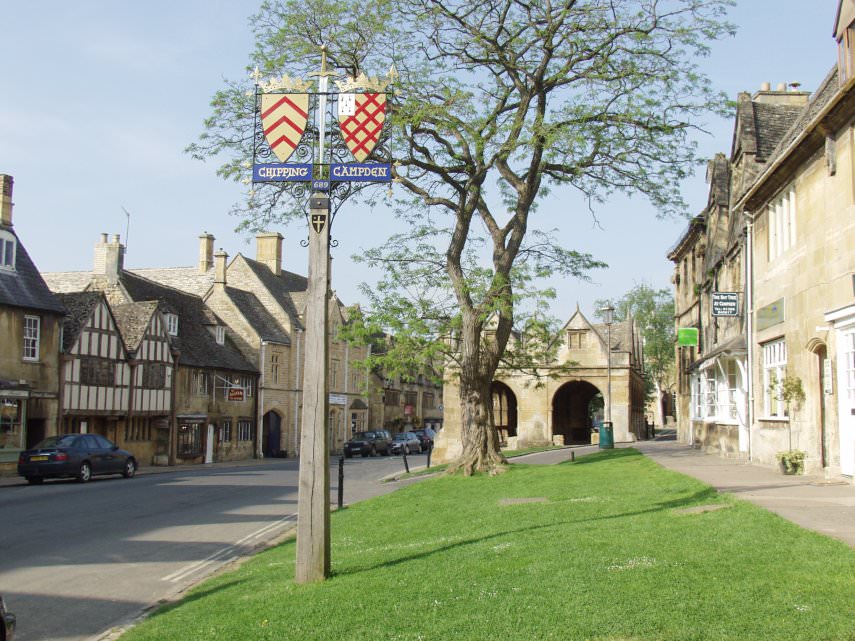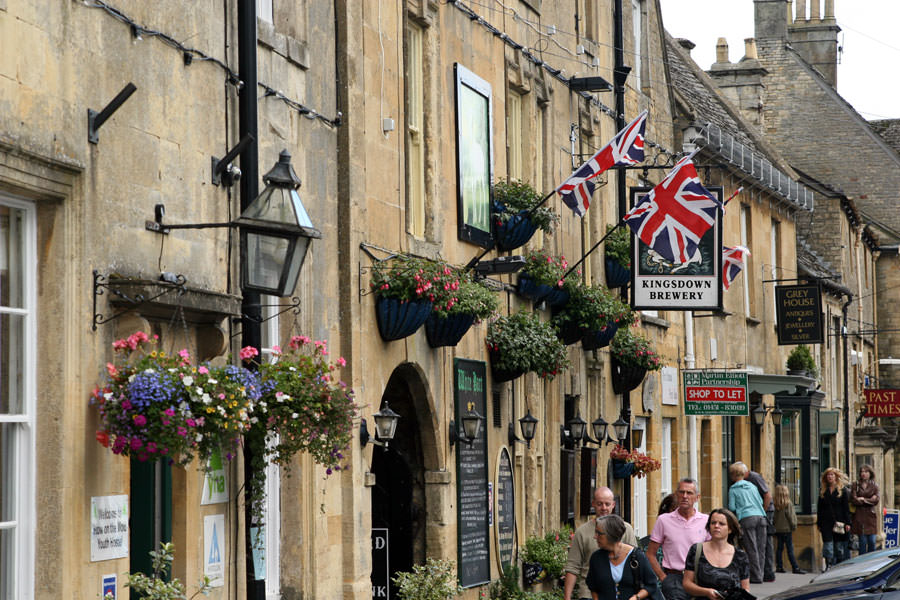 Burton on the Water – (more touristy) – some people told us this was a "must see" and others told us to skip it.   They call this the "Little Venice of the Cotswalds" –  I'm guessing because there's a stream flowing through the center.  We briefly drove through this town since we were close by, to say we "saw it" and draw our own conclusions from the mixed reviews. It was pretty crowded with very limited parking, and we didn't need to stop to eat or anything and our time was limited so we left pretty quickly (side note: it was our last stop of the day and we were kind of done…)  It didn't have as much charm as the other spots IMO, but could be convenient if you're nearby and want to shop/eat.  I was mainly looking for sleepy little villages and grazing sheep – so it all depends what you're after 🙂

Broadway – this was a lovely spot I was pleasantly surprised by.  I wasn't expecting much (maybe the name was making me think "super touristy" – if anything like Broadway in NYC, ha!  However, it was one long stretch with very pretty buildings and several cute shops and cafes, nice hotels, etc. but it didn't feel overly crowded (even though there were people around) or touristy (like Bourton did.)  I would return here – or even possibly stay here on a future trip.  I loved being able to see the rolling hills over the roofline of the buildings (seen below.)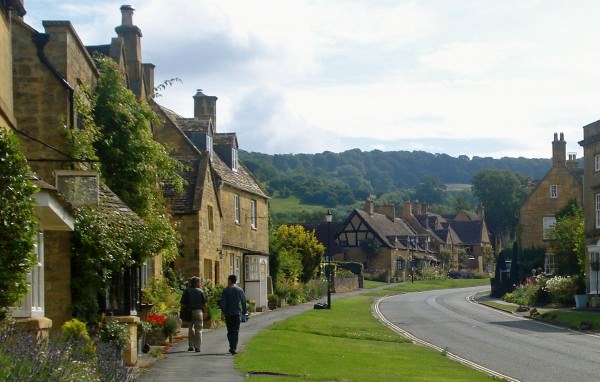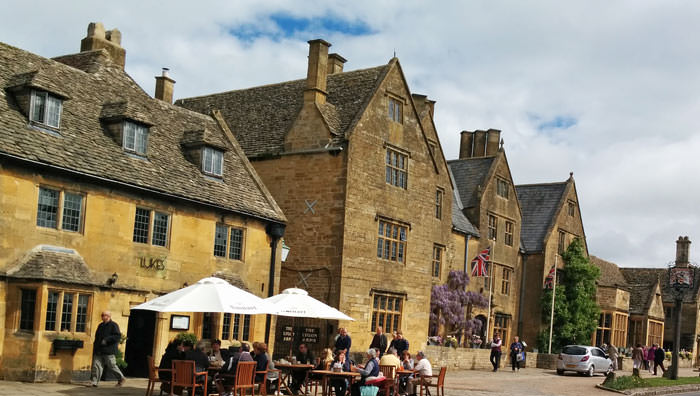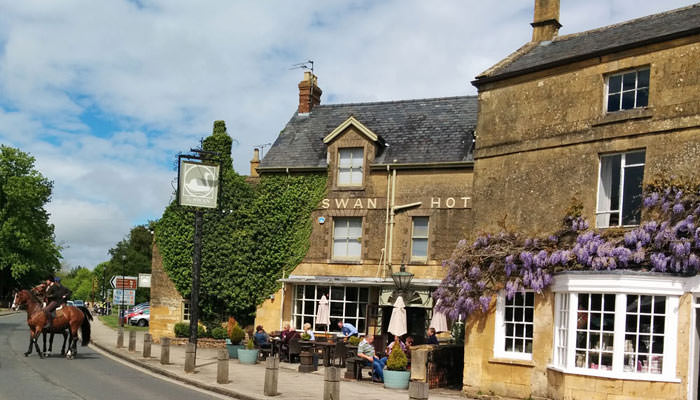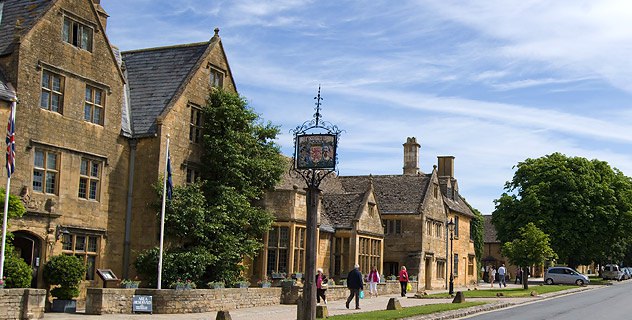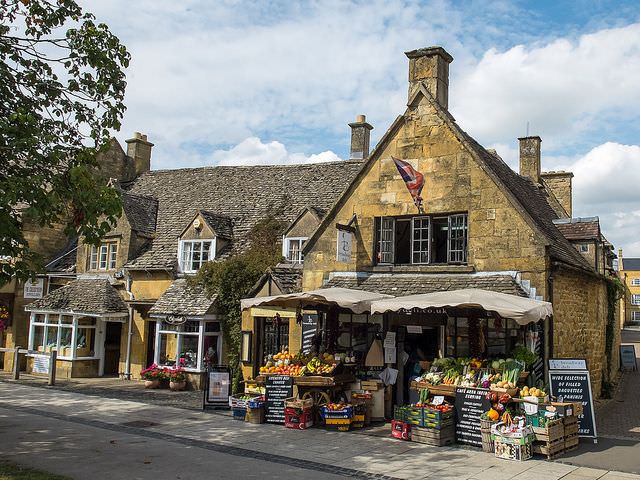 Bibury – an enchanting little town, and a must see IMO – especially the bridge watching the swans go by.  There isn't a TON to do, but it's just so gosh-darn pretty.  There is one main hotel – The Swan Hotel – that's quite lovely and would make an excellent romantic stay (pictured in this photo below.)  It's across from the trout farm (fun for kiddos and a pretty walk for adults if you don't mind paying the admission), and they also have an ice cream shop open in the warmer months.  There is not a town center or anything really other than the trout farm and hotel here.  Just pretty scenery!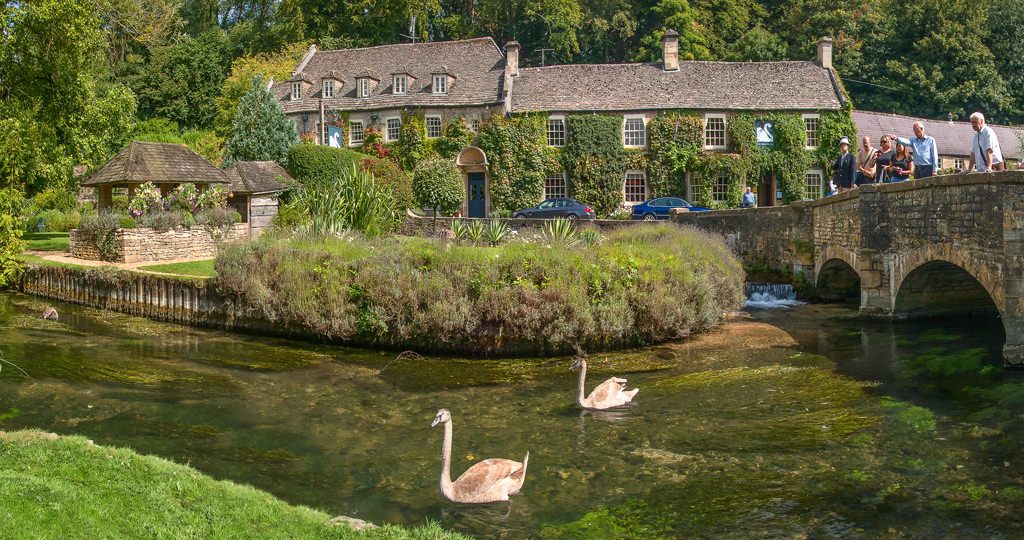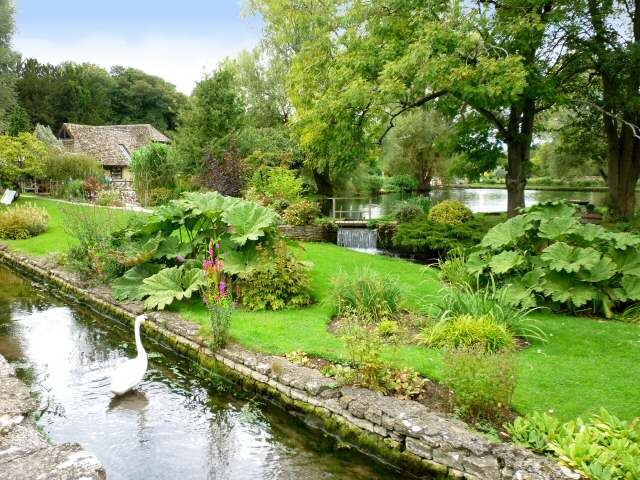 All in all, The Cotswalds was a magical place with historic pubs, elegant fox hunts on horseback, grazing sheep at every turn and lots of old gentlemen in caps with cute accents wading in their wellies alongside their pooches.  We can't wait to return and spend more time – more than 24 hours at least!
instagram feed
The access_token provided is invalid.
follow us