← back to blog
No matter how big or how small, the kitchen is the heart (and stomach) of every home. With so many styles to choose from (French country? modern & clean? retro?) it can be a little overwhelming when deciding how you'd like your hearth to look. Whether you're looking to totally change your cooking space, or just want to update it a bit, we hope these kitchens will kickstart your inspiration!
1. Gilded Glamour– gold accents add a luxurious touch to the simplicity of this monotone kitchen.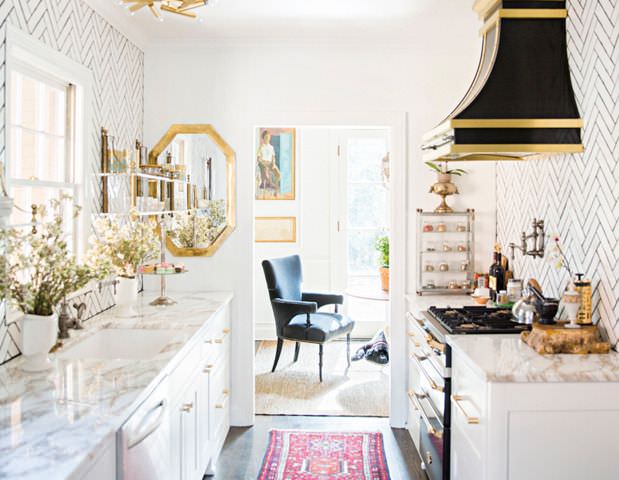 2. Blue With Envy– Mediterranean bliss. Using blue and white together creates a fresh, welcoming space that will brighten up any home.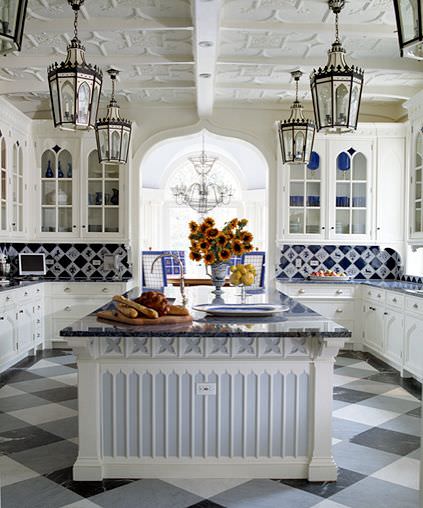 3. Pretty in Pink (And Peach)– Who wouldn't want to wake up to breakfast in this beauty? Asian tapestries, varying vintage chandeliers, antique hardware and sleek lines make for a kitchen even Carrie Bradshaw would envy.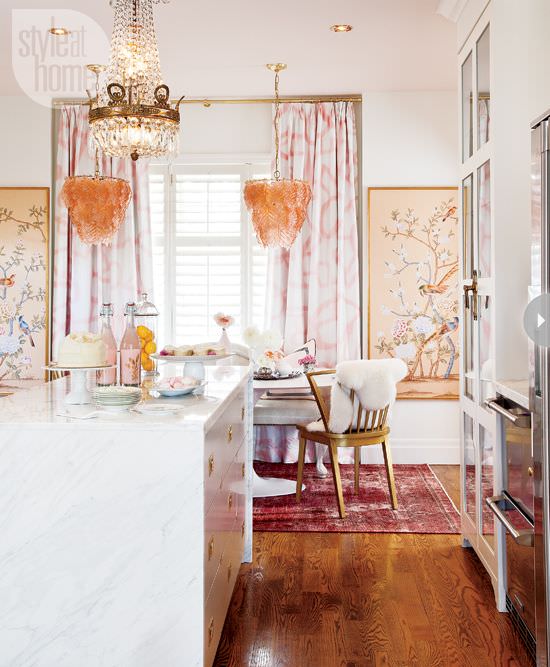 4. Rustic: Refined– Combining classic furniture with light colored wood and modern lighting fixtures is an amazing example of how blending the old with the new can look perfectly effortless.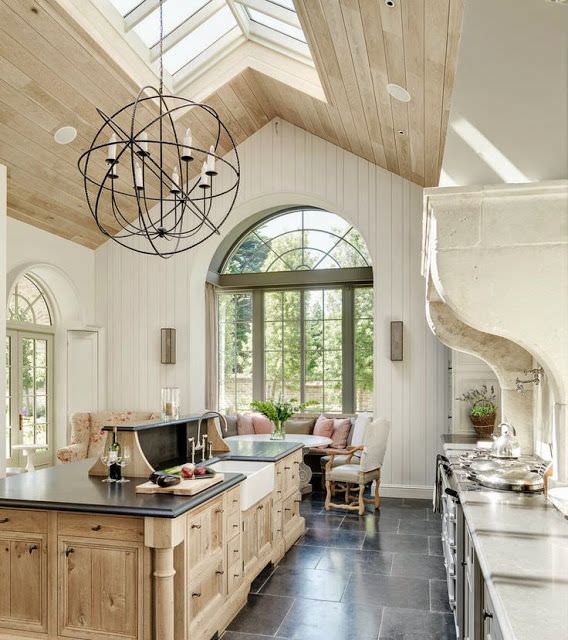 5. French Country- Family-centered features like an island-side table and open space combined with unexpected muted pops of color make for a sweet spin on tradition.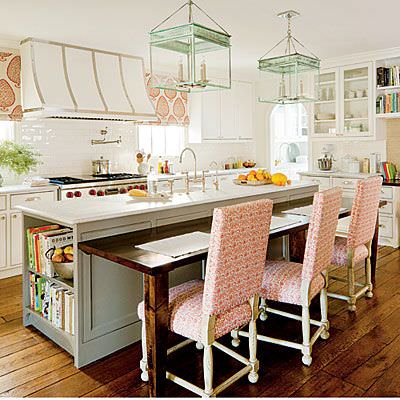 6. Heavenly Home– The high ceilings, crown moldings, neutral palette, and wood color contrast in this stunning kitchen have us on cloud nine.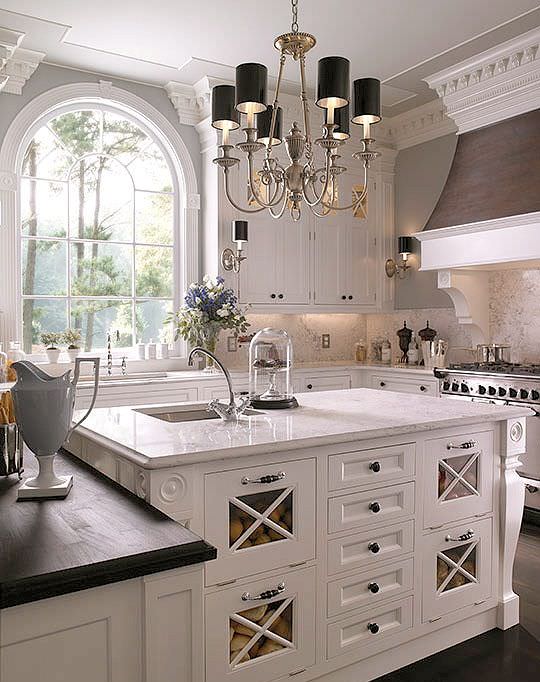 7. Metallic & Marbled– For those more interested in modern design, look no further: stunning metallic cabinets are both fashionable and functional. Mixing extravagant colors with simple marble countertops and backsplashes balance out this space beautifully.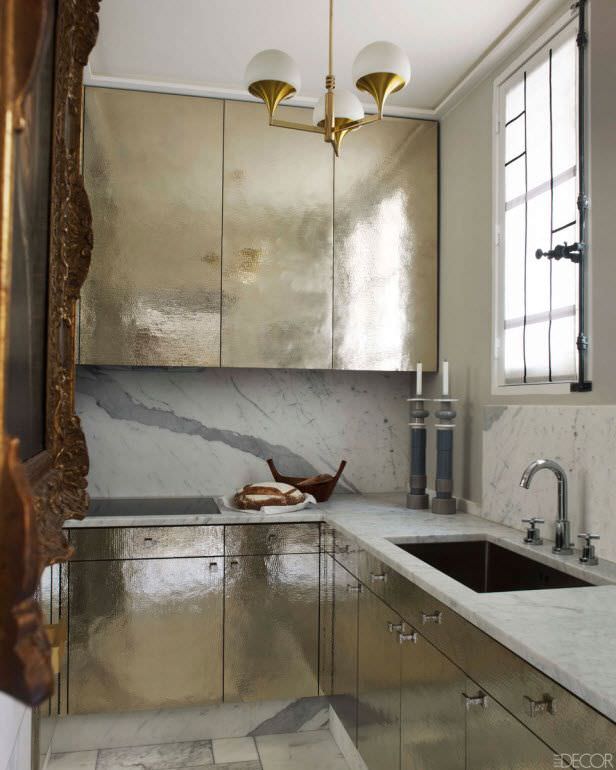 8. Home Sweet Hardware– The color palette and industrial theme of this kitchen play off of a tarnished factory look. Grommets on the stove hood and minimalistic lighting, along with the wood grain on the island stand out against the crisp white cabinets and brick backsplash.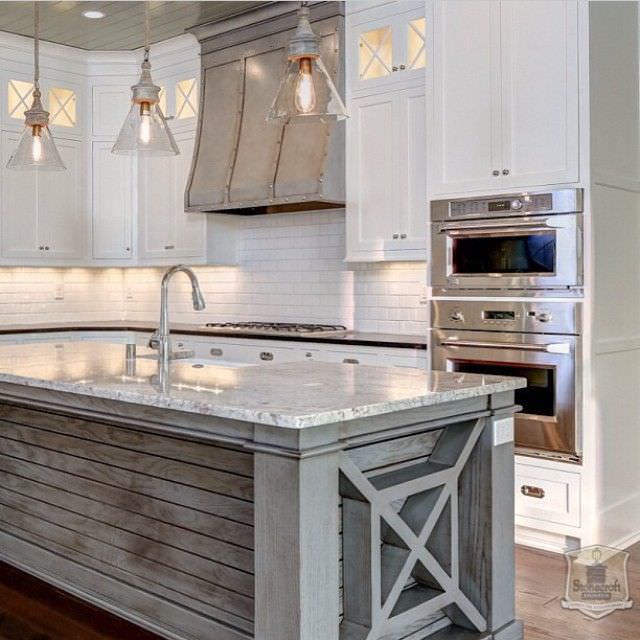 9. Breakfast at Tiffany's– If a kitchen were to be designed in the style of Miss Holly Go-Lightly, this would be it. A simple black and white palette provides the perfect canvas for beautiful gold accents, and a crystal chandelier.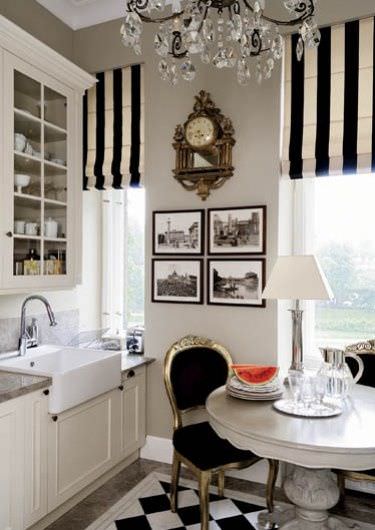 10. Perfectly Parisian– Antique gold accents against a fresh white background make this French "cuisine" charming without being outdated. Très chic!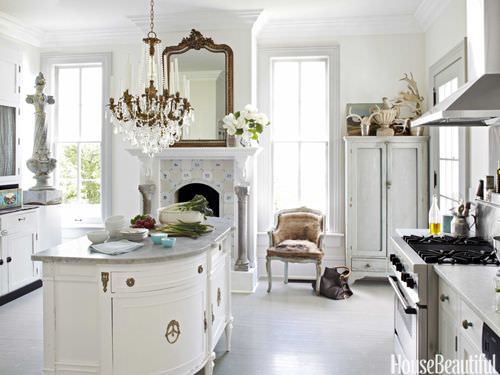 instagram feed
The access_token provided is invalid.
follow us